Gaza Municipality: Israel renders 40 streets and crossroads unusable
In a written statement from the Gaza Municipality, it was stated that Israel "deliberately targeted the vital streets and intersections in the city."
It was noted that Israel targeted 40 streets and intersections in the attacks on Gaza since Monday, May 10, and these areas, which were subjected to the attack, became unusable.
In the statement, it was stated that Israel was attacking the roads that provide access to hospitals and universities, and therefore, clean water, sewage and lighting infrastructure were damaged.
It was emphasized that targeting the roads in Gaza worsened the humanitarian situation in the region and caused disruption in ambulance and emergency rescue services.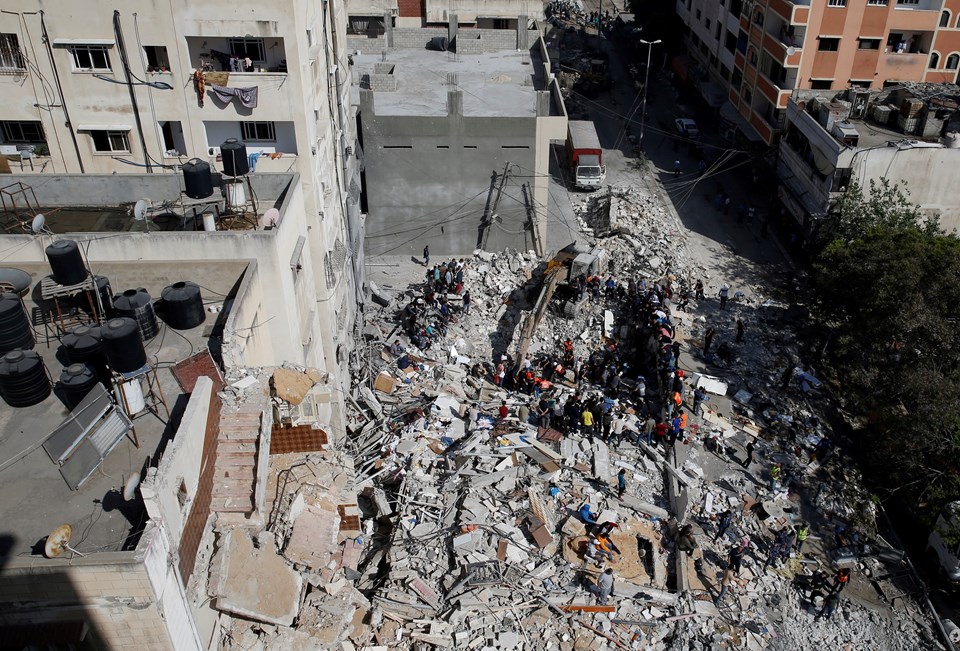 ISRAEL ATTACKED HOUSES IN GAZA
On the other hand, he reported that he carried out an air attack on a house belonging to the El-Batas family in Gaza, in the Israeli town of Cibaliya and which is stated to be empty.
The 6-storey, 25-apartment Enes bin Malik apartment, used as a residence in the west of Gaza, was also completely destroyed due to the Israeli attack.
It is not yet known whether there are dead or injured in the areas in question.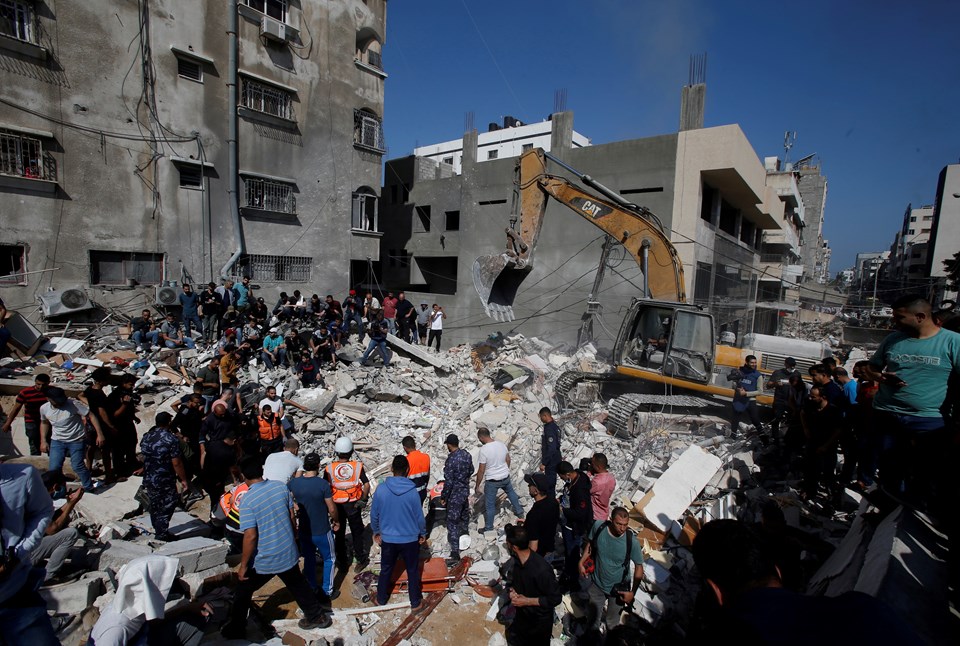 EVENTS IN JERUSALEM AND GAZA
Palestinian resistance groups in the Gaza Strip allowed the Israeli police to withdraw from Masjid al-Aqsa and Sheikh Cerrah Quarter in occupied East Jerusalem until 6 pm local time on Monday, May 10.
After the Israeli police did not withdraw from Masjid al-Aqsa and Sheikh Jarrah, Palestinian resistance groups fired many rockets at Israel.
Thereupon, the Israeli army announced that a military operation called "Guardian of the Walls" was launched against the Gaza Strip.
According to data from the Ministry of Health in Gaza, since May 10, 181 Palestinians, including 52 children, have died in Israel's attacks on Gaza.
THE MOMENT OF THE MEDIA BUILDING IN GAZA