Full-dose vaccine US residents will be able to visit EU this summer
European Commission President Ursula von der Leyen told The New York Times that Americans who are fully vaccinated against Covid-19 will be allowed to visit the European Union (EU) this summer.
Thus, the European Union (EU) will have changed its travel policy, which has been in effect for more than a year. In March 2020, EU leaders restricted most foreign travelers from entering the EU. Even when the block borders were partially opened in the summer, the USA was not accepted because it was too risky.
"As I see it, Americans are using vaccines approved by the European Medicines Agency (EMA). This will enable them to travel to EU countries and their free movement," Von der Leyen said.
ALL 27 MEMBER COUNTRIES WILL ACCEPT EMA APPROVED VACCINES UNCONDITIONAL
However, all three vaccines permitted for use in the US, Pfizer / BioNTech, Moderna, and Johnson & Johnson, have been approved by the EU's drug regulator. "All 27 member states will unconditionally admit anyone who has had vaccines approved by the EMA," said Von der Leyen.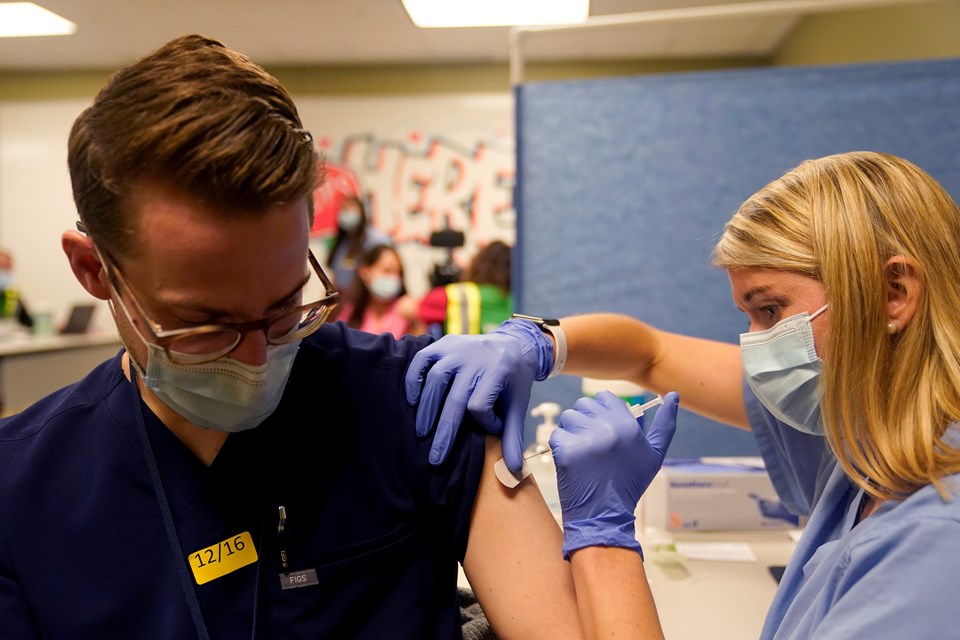 On the other hand, the New York Times stated that the US and EU officials are in talks about vaccination certificates that will allow tourists to prove their vaccination status.
Last month, the EU announced that it is working on a vaccine passport system that will allow its vaccinated citizens to travel more easily within the block.
On the other hand, Von der Leyen did not give a timeline for when the EU borders will open to US tourists, and pointed out that this will depend on the state of the corona virus outbreak in the country.
36 PERCENT OF THE USA IS COMPLETELY EXCHANGED
In the USA, the number of daily corona virus cases remains relatively constant and the vaccination rate is rising in the country. An average of 3 million people are vaccinated every day in the US, according to the American Centers for Disease Control and Prevention (CDC). More than half of US adults received at least one dose of vaccine, while 36 percent were fully vaccinated, according to the latest data.
However, despite being one of the leading countries when it comes to vaccines, the US may struggle to achieve herd immunity depending on the speed of reopening and coronav irus variants. Recent surveys show that 40 percent of the adult population in the country may refuse the vaccine.
SUPER INFECTIOUS WARNING FOR VACCINATED