From Kim's sister to South Korean leader: America's bred parrot
Adding yet another sensational statement to North Korea's sensational statements, it has continued its style of cynical rhetoric against its neighbor amid resurgent tensions in the Korean Peninsula.
Kim Yo Jong, sister of North Korean leader Kim Jong Un, reacted after South Korean President Moon Jae-in criticized the missile launches last week.
'LOGIC AND AMAZING'
Sister Kim Yo Jong called South Korean President Moon's statements 'unreasonable and arrogant', saying the comments reflect the US stance.
"We can hardly suppress his astonishment at his shamelessness," said Kim Yo Jong, in a statement released by the North Korean media, saying "He is not upset because he is praised as an American-bred parrot."
The Unification Ministry in Seoul said both sides of the Korean peninsula must comply with "minimum etiquette in all circumstances".
WAS THE 'PEACE NEWS' IN 2018
Kim Yo Jong, sister of North Korean leader Kim Jong Un, was named 'peace harbinger' after her visit to Seoul, and in early 2018, South Korean President Moon Jae-in invited Pyongyang.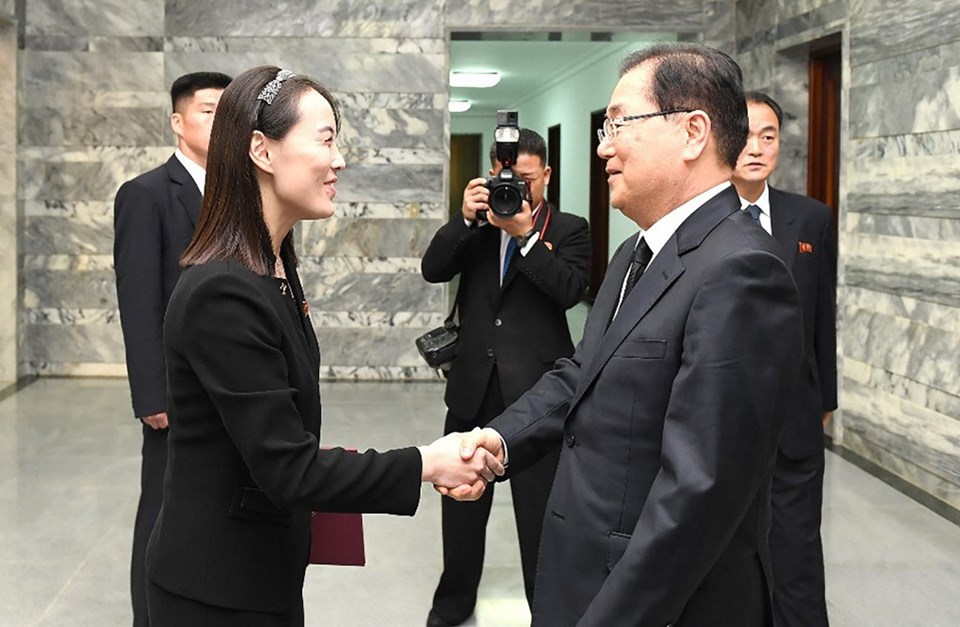 Later, relations between the two neighboring countries were once again strained and North Korea continued its anti-Seoul rhetoric.
Recently, North Korea launched two ballistic missiles into the sea, and South Korea, especially the USA, and many other countries condemned North Korea.
NORTH KOREA: WE HAVE THE RIGHT TO Deal With US THREATS
North Korea has stated that it has the right to conduct such weapons tests to deal with US military threats.
The United Nations Security Council reported that North Korea posed a threat to international peace, however, it prohibited ballistic missile and nuclear tests.