French Foreign Minister: Global immunity against Covid-19 will not be ensured until 2024
French Foreign Minister Jean-Yves Le Drian said that if the G7 countries do not focus on increasing vaccine production, partially by facilitating them in Africa, the Covid-19 outbreak will continue its impact until 2024.
Le Drian added that there has been a debate in the US over the idea of ​​easing restrictions on the patents of pharmaceutical companies supported by the Biden administration, but that the number one priority is to increase vaccine production.
Le Drian, who attended the G7 foreign ministers meeting in London, the capital city of England, spoke to The Guardian newspaper. Stating that G7 countries have a responsibility to take more steps regarding vaccine inequality, the French Minister stated that they should do their best to ensure that the vaccine reaches people in the poorest regions of the world.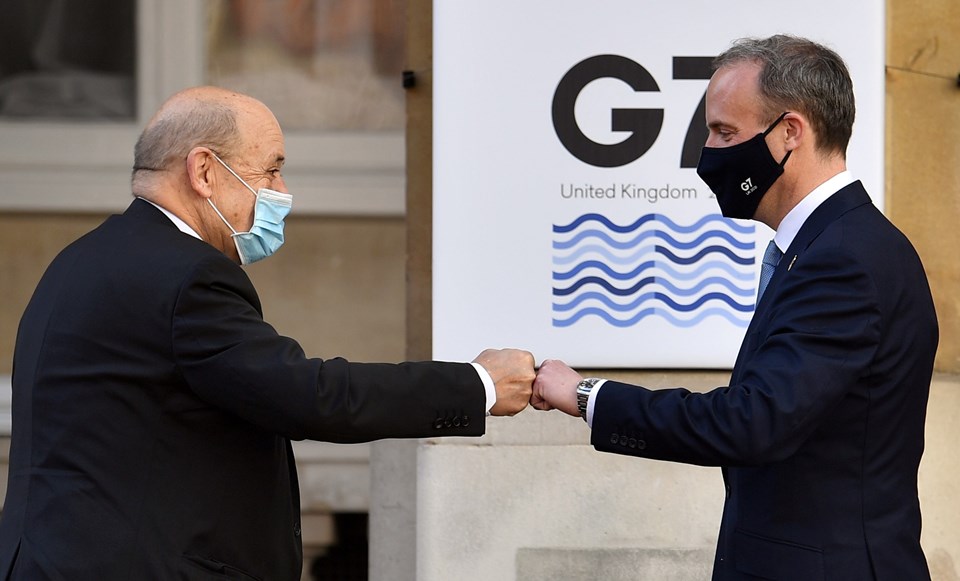 IF THE POOR COUNTRIES ARE NOT EXCEEDED, NEW VARIANTS WILL CONTINUE TO BE SEEN
"If we continue at this pace, there will be no global immunity until 2024. Will we continue our masks, tests, restrictions and fears until 2024? As long as there is no global immunity, there will be no immunity against Covid-19. We can rejoice at the pace of vaccination in EU countries. Le Drian said that if the majority of the world is not vaccinated, it will continue to threaten humanity with new variants. "Le Drian also acknowledged that the Covax plan of the United Nations, which aims to deliver vaccines to poor countries, needs more momentum.
"NOT ONLY A MATTER OF SOLIDARITY"
Le Drian said, "G7 leaders need to go further. We need to speed up distribution. We also have to partner with Africans to build a strategy to build productive capacity in Africa. We must do more to ensure that vaccines reach the right people. It's not just a matter of solidarity. This is a matter of solidarity. it's a matter of self-interest and efficiency for ourselves ".
HOW MUCH WILL COMPANIES GAIN FROM CORONA VIRUS VACCINE?
Download the NTV application, be informed about the developments