Explosion in Baghdad: 30 killed, 60 injured
According to the information received from the Baghdad Health Directorate, an explosion occurred in the Al-Vahilat public market in the Sadr region, east of Baghdad.
According to the first determinations, 30 people were killed and 60 people were injured in the explosion that took place on the eve of the feast.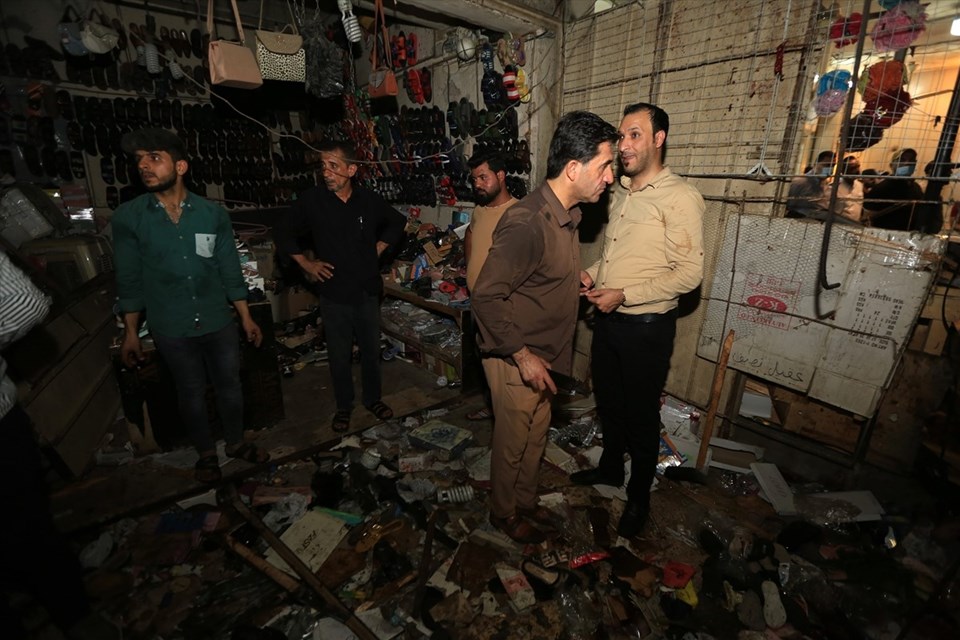 It was stated that the Iraqi authorities continue their search and rescue efforts and that the number of dead and injured may increase.
It was noted that the Ministry of Health mobilized all its personnel in hospitals for post-explosion interventions.
Iraqi Prime Minister Mustafa al-Kazemi ordered the arrest of the commander in charge of the attack area and an investigation into the attack.
ISIS TAKES THE ATTACK
In the statement on the website close to the terrorist organization, it was reported that DAESH carried out the suicide attack in the public market in the capital, Baghdad.
"THEY DON'T WANT THE PEOPLE OF IRAQ TO TASTE HAPPINESS"
On the other hand, President Berhem Salih, in a statement on his Twitter account, stated that the civilians in the Sadr region were targeted with an ugly attack before the feast.
"They don't want the Iraqi people to experience security and happiness even for a moment." Salih said that they will not stop until terrorism is eradicated.