Ever Given, who blocked the Suez Canal, will be released on July 7
It was announced that the container ship Ever Given, which ran aground in the Suez Canal at the end of March, causing the canal traffic to stop, will be released on July 7.
The London-based law firm Stan Marine, representing the Shoei Kisen Kaisha company, the owner of the container ship "The Ever Given", related to the incident that ran aground on March 23 and caused the Canal traffic to stop for 6 days and deeply affected the trade. Ever Given reported that executives have reached a formal agreement on compensation.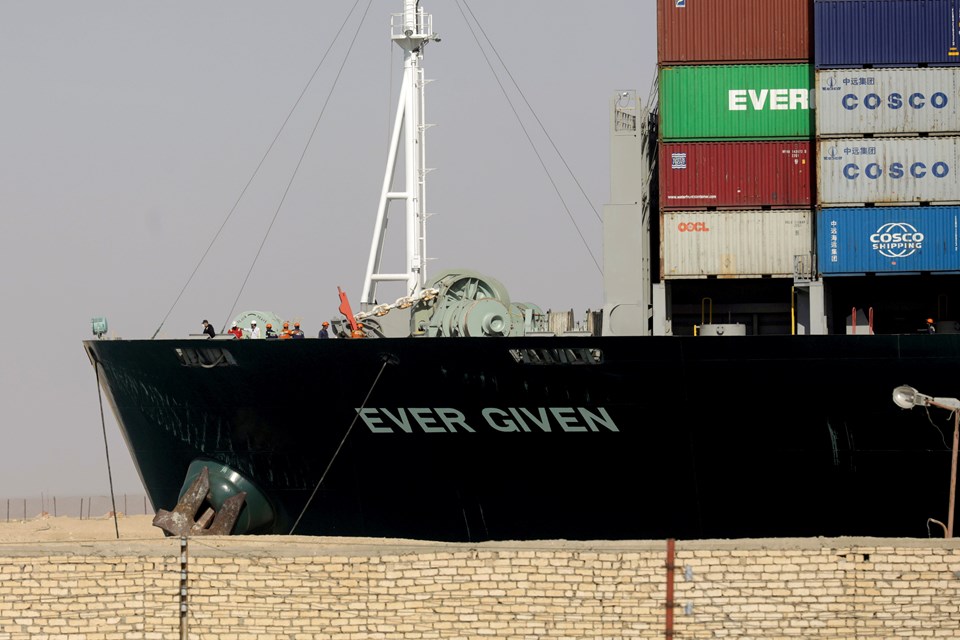 While it was stated that the ship, which has been detained since 29 March, will be released again, Faz Peermohamed, spokesperson of Stan Marine, who represents the ship company, said in a statement, "Preparations will be made for the release of the ship and an event will be held at SCA's headquarters in Ismailia when the time comes." he said.
The Suez Canal Administration (SCA), on the other hand, said in a statement that the agreement will be signed with a ceremony to be held on Wednesday and that the moment of the ship's sailing can be watched.
Previously, the Suez Canal Administration (SCA) claimed $916 million in compensation from the shipping company, then updated this figure to $550 million.
The Egyptian court announced that it would announce the compensation decision on 11 July.