Eventful in France May 1: 39 people detained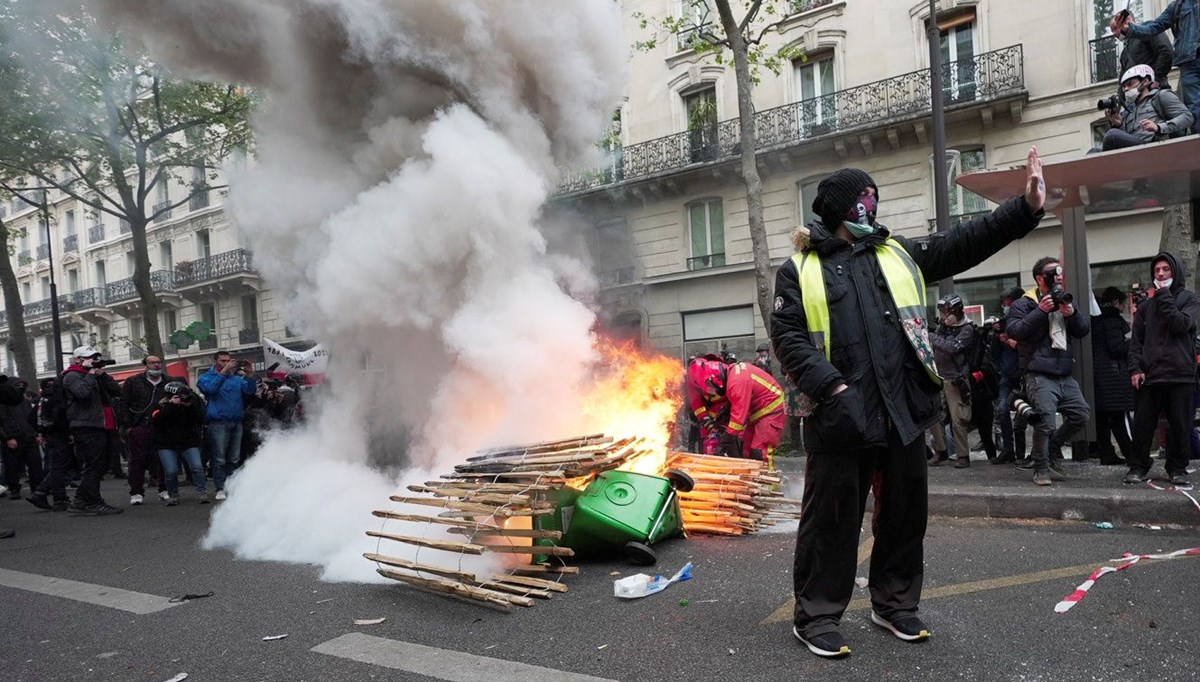 39 people were detained in the events that took place during the May 1 demonstrations in France.
Thousands of people gathered in Republique Square within the framework of the May 1 events organized with the call of unions and non-governmental organizations in the capital Paris, marched to Nation Square. Yellow vests also participated in this show.
During the action, there was an intermittent quarrel between the demonstrators and the police, while the protesters set fire to a garbage can, smashed a bank window and damaged the environment.
Police intervened with tear gas and pressurized water to the protesters who fired various substances.
Interior Minister Gerald Darmanin stated on his Twitter account that 34 people were detained during the demonstration in the capital.
In the events that took place in Lyon, 27 police officers were injured and 5 people were detained.
Police intervened with tear gas during demonstrations in the cities of Lille and Nantes.
106 thousand people attended the demonstrations, according to the Ministry of Interior, and 150 thousand according to the organizers.