EU's Covid-19 vaccine certificate enters into force
The "vaccine certificate" application, prepared by the European Union (EU) to facilitate travel in the new type of corona virus (Covid-19) epidemic, entered into force today.
The vaccination certificate application to be used in travels within the borders of the EU has officially become operational.
From now on, it will be necessary to present a certificate before boarding the plane for air travels from EU countries.
The free "EU Digital Covid Certificate" is prepared in paper or digital form.
In order to prevent discrimination, people who are not vaccinated can also have a certificate.
The vaccination certificate contains information showing whether the person has the Covid-19 vaccine, if so, where and which vaccine, the document showing that those who have had the disease have recovered, and the negative test result.
PCR types of Covid-19 tests can be made up to 72 hours before the trip and defined on the certificate.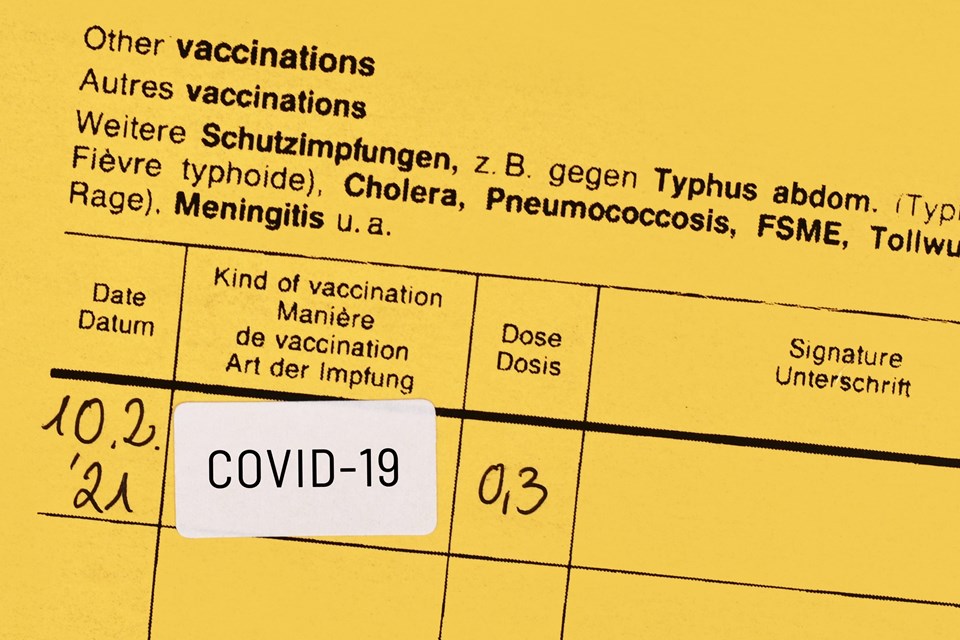 While rapid antigen tests can be done up to 48 hours in advance, each country decides to recognize this test.
No restrictions such as additional testing or quarantine are applied to people who have been certified as Pfizer, Moderna, AstraZeneca and Johnson and Johnson among the Covid-19 vaccines approved in the EU and 2 weeks have passed since the last dose.
The certificate is issued to EU citizens, their families regardless of nationality, as well as EU residents but non-EU citizens and visitors who have the right to travel to other EU countries.
The vaccination certificate is valid in Iceland, Liechtenstein, Norway and Switzerland, along with all EU countries.
The certificate is prepared in English along with the languages ​​of the member countries.
VALID FOR 12 MONTHS
The certificate, which is valid for 12 months for now, is checked during travels.
Negotiations are underway for mutual recognition of EU certificates with foreign countries.
On the other hand, in the future, it may be possible for countries to take additional measures and apply additional measures to certificate holders in necessary situations such as the protection of public health.