Ethiopia started to fill Hedasi Dam for the second time: There was a reaction from Egypt
Egypt announced that Ethiopia officially informed it that the Hedasi (Renaissance) Dam, which was built on the Nile River and caused a crisis in the region, has started the second filling process.
In a written statement made by the Egyptian Ministry of Water Resources and Irrigation, "Minister Mohammed Abdulati has received an official letter from Seleshi Bekele, Ethiopian Minister of Water, Irrigation and Energy, stating that his country has started the second filling process of Hedasi Dam." statements were included.
In the statement, Minister Abdulati sent a letter in response to his Ethiopian counterpart, emphasizing that Cairo rejected this "unilateral step" and warned of its regional and international repercussions.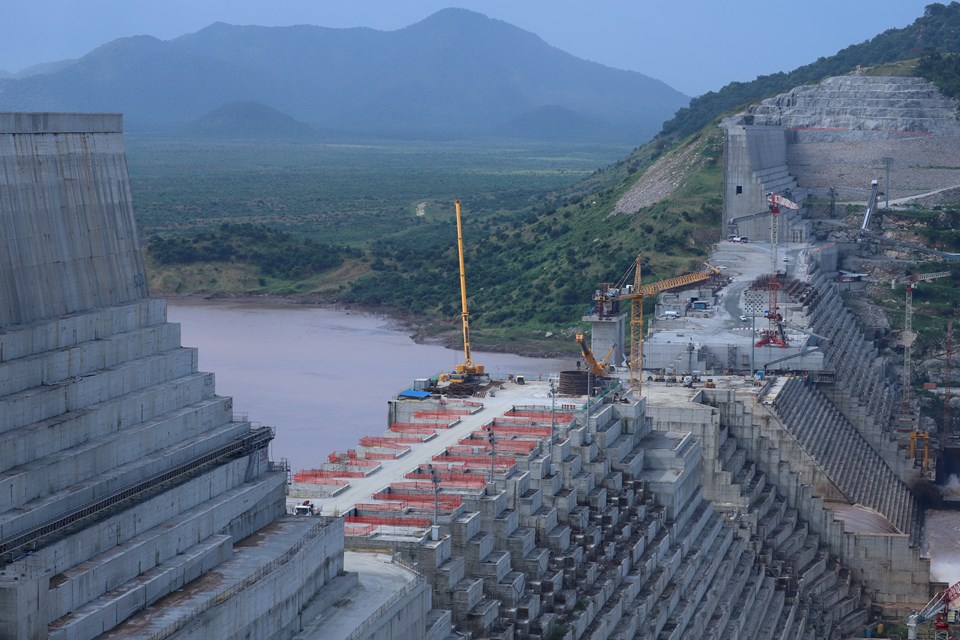 Abdulati warned Ethiopia against filling the Hedasi Dam for the second time, noting in his letter that this would be a clear and serious breach of the obligations of the Declaration of Principles Agreement.
Egyptian Foreign Minister Samih Shukri said in a television program he attended on May 22, "If the Hedasi Dam is filled for the second time without a comprehensive agreement, this will be considered as a violation of the obligations under the Declaration of Principles Agreement, and Ethiopia will be considered to have entered the stage of deviating from international law. " had used the words.
HEDASI DAM DISPUTE
Negotiations on the Hedasi Dam between Egypt, Ethiopia and Sudan have been unsuccessful for 10 years.
Hedasi Dam, 80 percent of which has been completed so far, is of great importance because it is built on the Blue Nile tributary, which feeds the Nile 85%, in a region close to the Sudan-Ethiopia border.
Ethiopia, which supplies 90 percent of its electricity needs from hydroelectric power plants, aims to close the energy deficit and sell electricity with the Hedasi Dam, which will be the largest in Africa.
While the Addis Ababa administration insists on filling the dam despite not reaching an agreement with Egypt and Sudan, the Cairo and Khartoum administrations emphasize that a tripartite agreement should be reached first so that the annual share of Nile water per partner country is not affected.
The first filling process in the dam was carried out in July 2020, despite the reactions.