England moves to the second stage in 'normalization'
It has been announced that businesses such as shops, barbers and gyms will be reopened in the country as of April 12, within the scope of easing the new type of corona virus (Covid-19) restrictions in the UK.
British Prime Minister Boris Johnson, chief medical officer Prof. He held a press conference with Chris Whitty and Patrick Vallance, the government's science adviser.
Noting that the number of cases and deaths in the country continues to decrease, the pressure on the National Health Service (NHS) has disappeared and they have been successful in vaccination, Johnson explained that, in line with the data they have, they have decided to move to the second phase of the 4-stage plan, which they previously announced to reduce the restrictions.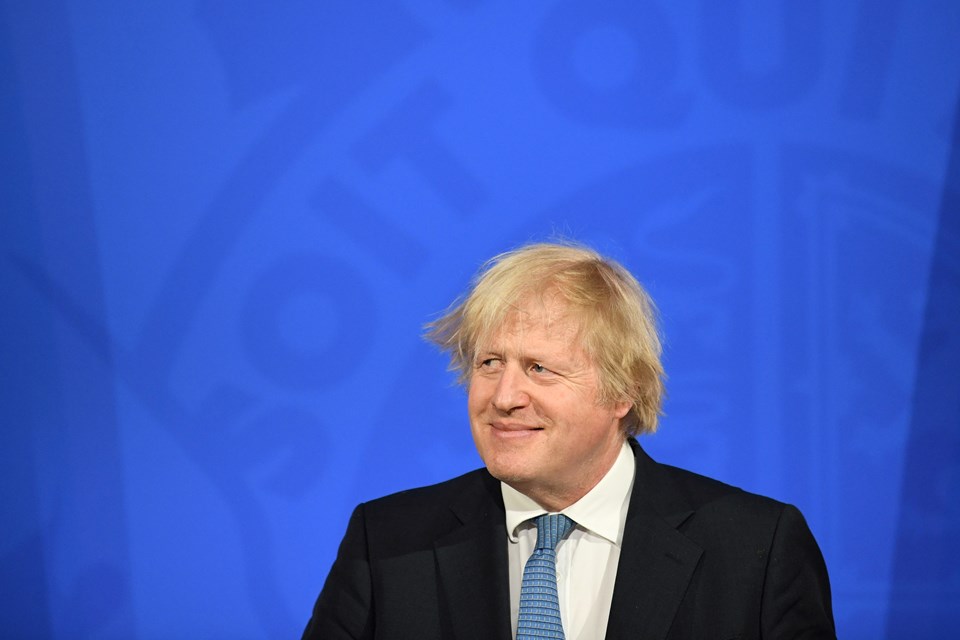 Johnson noted that within the scope of the widespread test program they started to prevent the spread of the epidemic, they will offer rapid Covid-19 tests to everyone in the country twice a week, and that citizens can access these tests in pharmacies and health centers.
Stating that studies on the "Covid-19 passport", which includes information on whether the test, vaccine and disease have been passed, continue, Johnson stated that international travels can be allowed after May 17, but it is too early to make a definitive decision on this matter.
Whitty pointed out that they were "successful" in the vaccination program and noted that the number of people who had the first dose of the Covid-19 vaccine in the country increased to 31 million 581 thousand 623, which corresponds to 60 percent of the adult population.
Stating that the number of those with the second dose of the vaccine reached 5 million 432 thousand 126, Whitty shared the information that there was an 80 percent decrease in the rate of hospitalization in those over the age of 80 who had the vaccine.
THE SECOND STAGE IN LIGHTENING MEASURES
According to the plan announced by the government, barbers, shops and libraries will be reopened in the second phase, which will be implemented on April 12.
Sports halls and indoor swimming pools, zoos and entertainment venues with open spaces will be operational again.
Restaurants and bars will be allowed to serve customers in open air environments.
Members of the same household will be able to travel together within the country and stay in the same place.
10 LOSS OF LIVES IN THE LAST 24 HOURS
On the other hand, in the country where the number of cases and deaths from Covid-19 continues to decrease, the total loss of life increased to 126 thousand 862 with the death of 10 people in the last 24 hours.
In the country where 2 thousand 762 new cases were detected in the last 24 hours, the total number of cases reached 4 million 362 thousand 150.
NTV ENTERS THE VACCINE CENTER IN LONDON