Egypt seizes ship that closed the Suez Canal
The container ship named Ever Given, which closed the Suez Canal to traffic between 23-29 March, caused a disruption to global trade.
The Egyptian government also announced that it fined $ 1 billion for the ship, which closed the Suez Canal for 6 days, and confiscated the ship because the owners did not pay this price.
According to the news agency Ahram Gate, it was reported that Egypt seized Ever Given due to the failure of the owners of Egypt to pay $ 900 million as the latest development of the traffic closure of the Suez Canal.
While this amount is determined as compensation for the six-day closure of the Suez Canal in Egypt, the cost includes the loss of income for the ships passing through the canal, the costs of the damage to the canal, and the cost of the rescue teams who work for 144 hours to save the ship.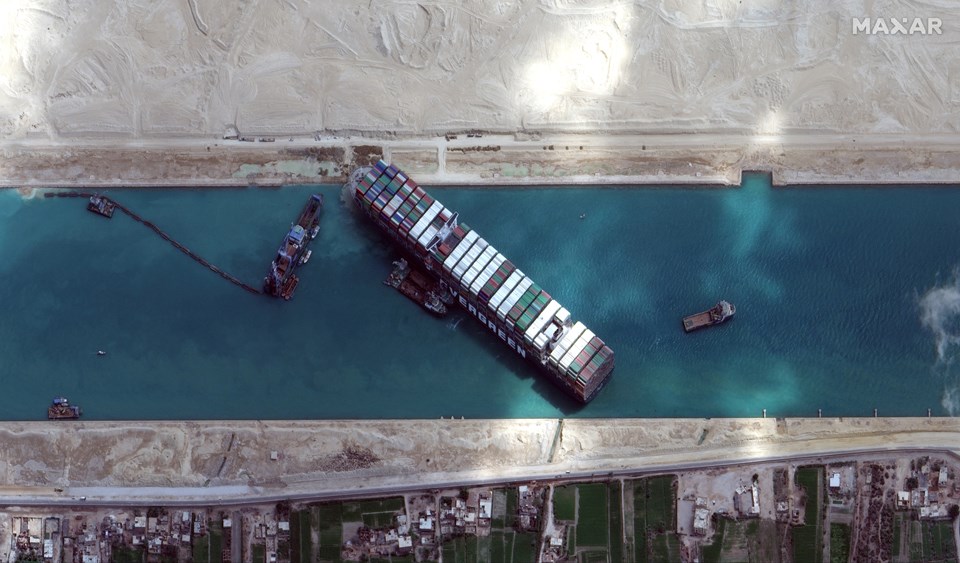 Seized Up To 1 Billion Dollars
There was a new development regarding the cargo ship named 'Ever Given', which landed on the Suez Canal, the world's most important waterway in Egypt, on 23 March, causing the sea traffic to stop and billions of economic damage.
The head of the Suez Channel Administration, Osama Rabi, in a TV program he attended, announced that the process of deciphering the voyage data recorder of the container ship stuck in the Suez Canal has been completed.
In his statement, Rabi stated that the damage suffered by the Suez Canal was approximately $ 1 billion and said, "Until the damage caused by the cargo ship is paid to us, the ship that was pulled into the lakes region will be detained. The subject is also followed by the judiciary, "he said.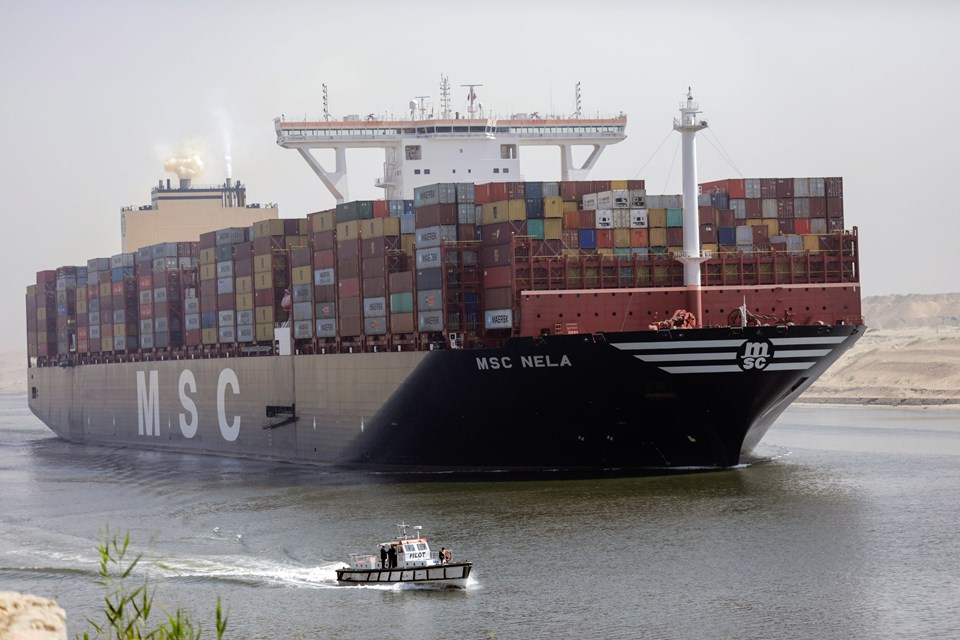 It was stuck in the world's most important waterway
Owned by the Japanese company Shoe Kisen, the freighter with a length of 400 meters (about four football fields) with a carrying capacity of 20 thousand containers, got off course after the sandstorm caught on the canal road on March 24, crashed into the shore and got stuck in the channel.
In a statement made two days after the incident, the owner of the ship, the Japanese company, reported that there were difficulties in attempts to re-float the ship.
While the daily damage of the ship to Egypt was estimated to be 12-14 million dollars, the daily damage caused by The Ever Given to global trade was stated to be around 10 billion dollars. The giant freighter named Evergreen, stranded in the Suez Canal, was rescued on the 7th day.