Egypt expands Suez Canal to prevent "Ever Given" incident from happening again
Egyptian officials announced that they are planning to expand and deepen parts of the Suez Canal.
Osama Rabie, head of the Suez Canal Authority (SCA), announced that the canal will increase the width of the 30-kilometer section where the two-way traffic takes place by about 40 meters and deepen it by 10 meters. The expansion will take about two years, Rabie said.
However, Egyptian President Abdel Fattah al-Sisi stated that he does not want to mobilize a "huge" public funding for the project.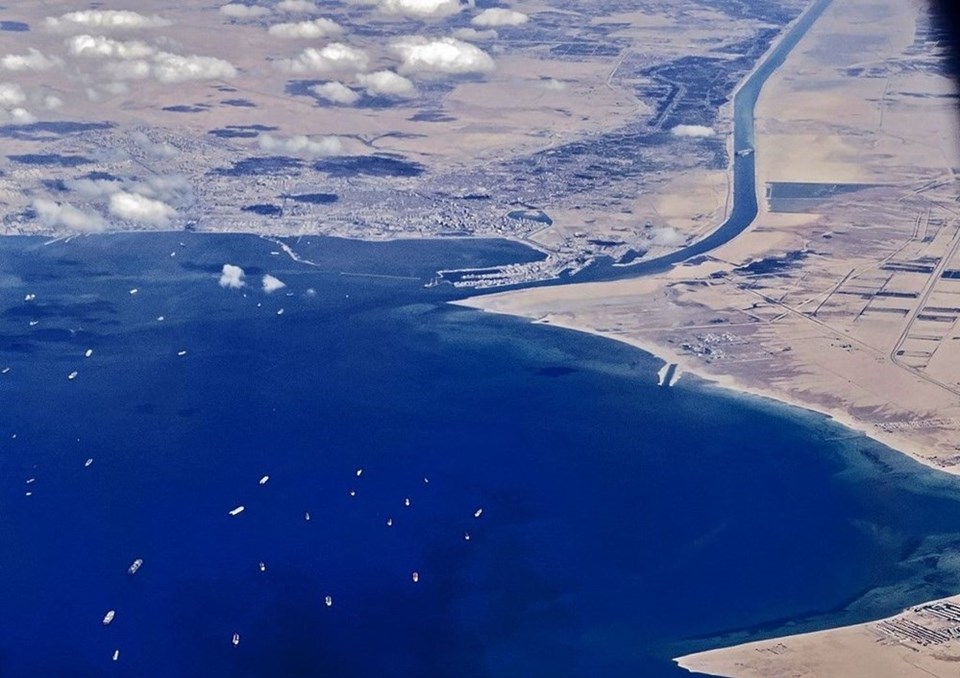 The Suez Canal is one of the world's most heavily used shipping routes, with around 12 percent of all global trade.
Last March, the giant container ship Ever Given, owned by the Japanese company, ran aground during a sandstorm and closed the canal for six days a year, causing hundreds of ships to wait.
600 MILLION DOLLARS DEMANDED
A few days after Ever Given's displacement, the Suez Canal Authority (SCA) seized the ship and its cargo and claimed $ 916 million in damages. The channel authority has since cut claims to $ 600 million. However, the ship's insurer said this amount was still too high.
On the other hand, the huge container ship has been held for about 50 days in Büyük Acı Göl, which is about 50 kilometers from where it jumps.
TRIBUNE BROKEN DURING THE MONTH IN SINAGOG
Download the NTV application, be informed about the developments