Early elections in Armenia: Pashinyan's party leads
Pashinyan addressed his fans in a live broadcast on his Facebook account before the final results regarding the elections were announced.
Stating that the Civil Contract Party, of which he is the leader, received the majority of the votes, Pashinyan said, "It is already clear that the Civil Contract Party has won the majority in the parliament. The votes have not been counted yet. However, we will have a convincing majority."
Pashinyan said that it is time to re-establish national and social cohesion and said, "The people of Armenia carried out the second revolution in three years. This time, they carried out a 'steel' revolution instead of 'velvet'.
Pashinyan also noted that he intends to expand cooperation with the Collective Security Treaty Organization and the Eurasian Economic Union.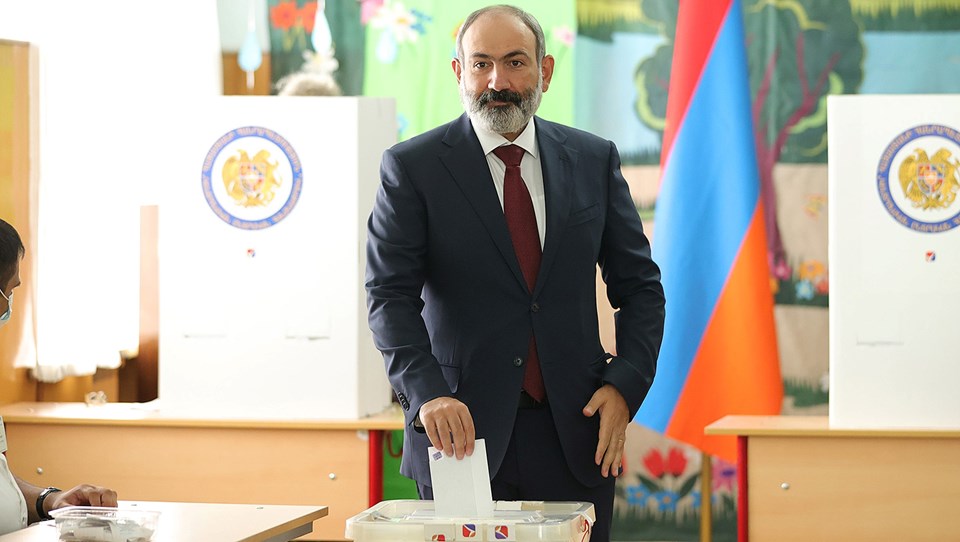 1 OF THE 4 BOXES OPENED
Shortly before Pashinyan's statement, 501 ballot boxes were opened in 2008, according to the data of the Central Election Committee of Armenia. According to the counts in the ballot boxes, Pashinyan's Civil Contract Party ranked first with 59 percent, while former President Robert Kocharyan's Armenia Alliance took the second place with 18.37 percent.
In the country where there are 2 million 581 thousand 93 registered voters, 49.4 percent turnout was achieved in the elections.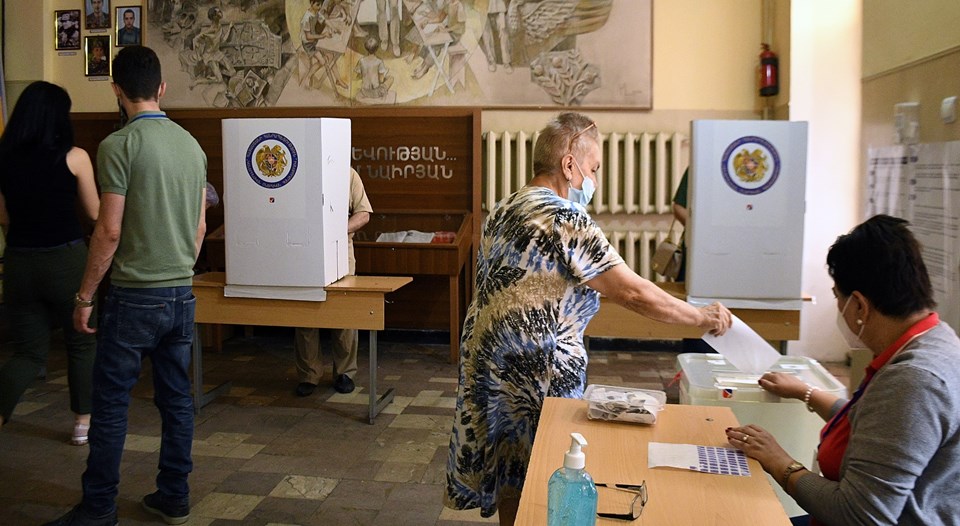 KOCHARYAN SAYS THE RESULTS ARE UNCONLIABLE
Former President of the Armenian Alliance, leader of the Armenian Alliance, Robert Kocharyan, who led the election race in second place, argued that the preliminary preliminary results of the election were "controversial". Koçaryan also stated that these results are not convincing.
Stating that the data on the voting results contradicted the observations they had observed in social life for 8 months, Koçaryan pointed out that there were hundreds of signals pointing to organized and planned fraud at the ballot boxes.
Koçaryan stated that they will demand a careful examination of the recorded and alleged election violations, and that they will accept the voting results after the whole process.