Debenhams in England has decided to close all its stores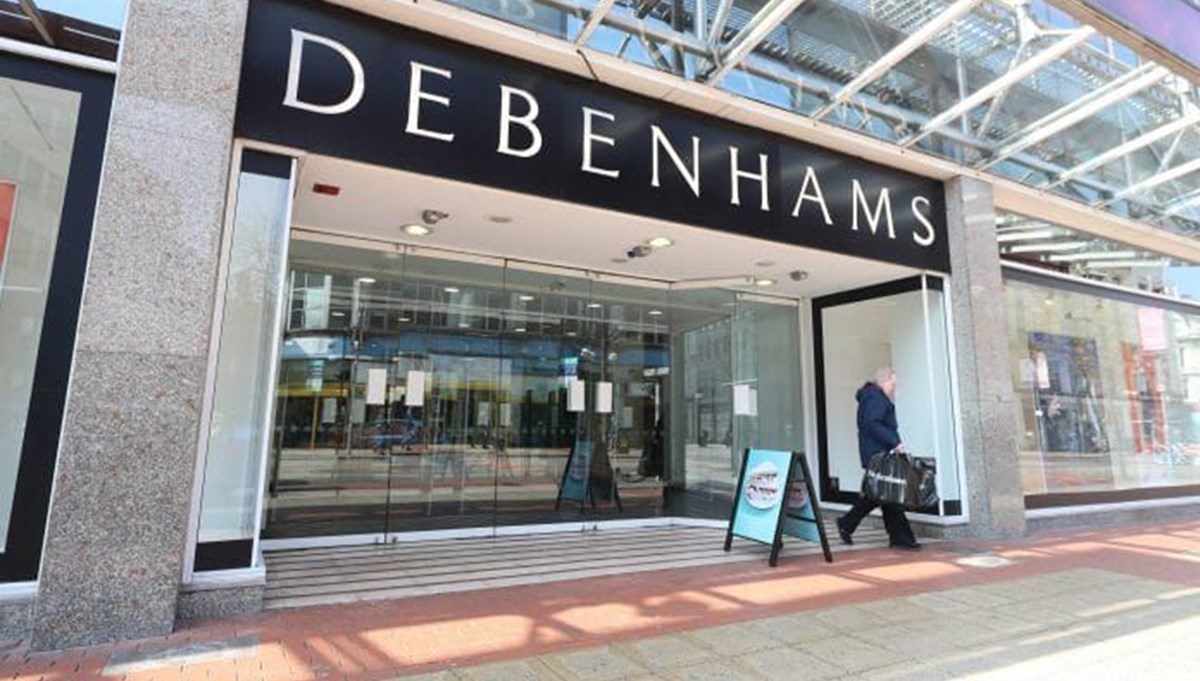 Debenhams, a 242-year-old clothing and home textile retail chain, which declared its bankruptcy in December, closes all its stores on May 15th.
In the statement made by the British retail chain, it was reported that 53 stores will open their shutters on May 8 and 49 stores on May 15.
12 THOUSAND PEOPLE WILL LOSE JOBS
With Debenhams, which declared its bankruptcy in December 2020, closing its last stores, a total of 12 thousand people will lose their jobs.
Having the largest and most magnificent retail stores in the UK in the 1950s, the chain struggled to adapt to the conditions of the day and the expectations of the consumers over time.
Mike Ashley, owner of House of Fraser and Sports Direct, another leading clothing and home textile chain in the UK, offered £ 125 million to buy Debenhams in April 2020, the offer was found low and rejected by the Debenhams management.
According to the company's balance sheet data released in April 2020, Debenhams' total debt was around £ 420 million.
Boohoo, which sells retail clothing online, bought Debenhams' brand only for £ 55 million in January 2021.
Debenhams was founded in London in 1778 by a merchant named William Clark to sell cloth, bonnets and umbrellas.
RETAIL INDUSTRY TAKES A DEEP WOUND IN THE OUTBREAK
According to the data of the British Retail Consortium (BRC), retail stores experienced a loss of sales of approximately 30 billion pounds due to the new type of corona virus (Covid-19) measures implemented in the country.
According to the British Retail Research Center (CRR) data, 176.7 thousand people working in the retail sector lost their jobs in 2020 alone.
According to the data of PricewaterhouseCoopers (PwC), 17,542 stores were closed in 2020 in the UK due to epidemic measures.
Many famous retail chains such as the British Arcadia Group, Edinburgh Woolen Mill Group and Debenhams, which have very famous brands such as Top Shop, Burton and Dorothy Perkins, have filed for bankruptcy in 2020.
On the other hand, in the epidemic, online retailers such as Boohoo and Asos, which have no physical stores, managed to expand their customer base.
Asos, the UK's leading online retail clothing company, has increased its sales by 24 percent in the last 6 months and increased its profits from £ 30.1 million to £ 106.4 million.
Asos purchased TopShop, Topman, Miss Selfridge, HIIT brands belonging to the recently bankrupt Arcadia Group for £ 395 million.