Death toll rises to 41 in Indonesian flood and landslide disaster
Loss of life has increased from floods and landslides caused by heavy rains on the Indonesian island of Flores. Spokesperson of the Indonesian National Disaster Management Agency (BNPB), Raditya Jati, said in a statement that 41 people died as a result of floods and landslides. Stating that at least 49 families in Lamanele village in the east of Flores Island were affected by floods and landslides, Jati said, "In the village of Lamanele, dozens of houses were buried in mud, many houses were affected by the flood." Jati noted that search and rescue efforts are continuing rapidly.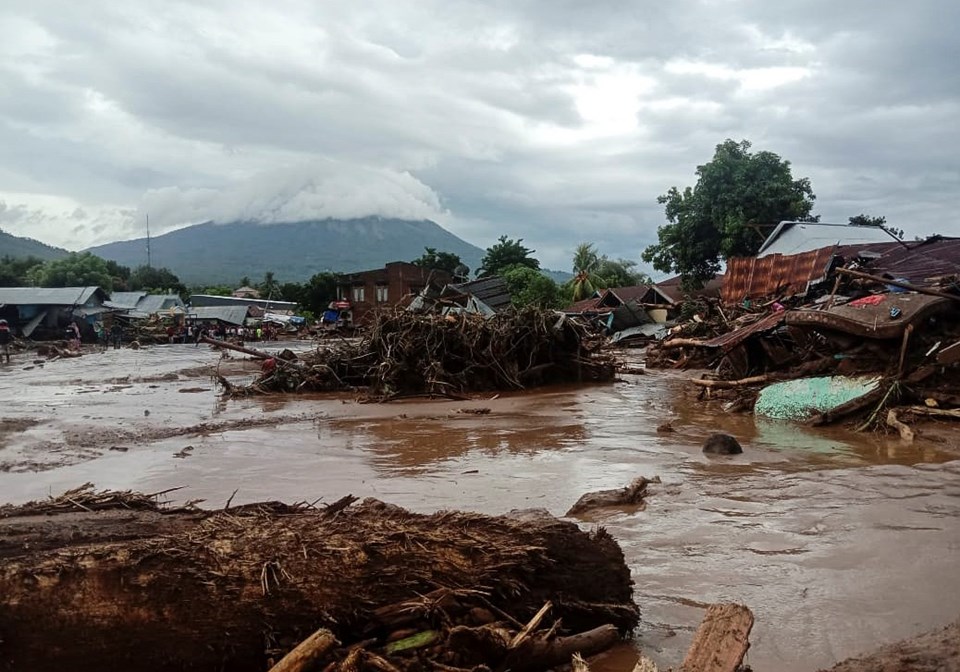 8 LOSS OF LIVES IN EAST TIMOR
Deputy Prime Minister of East Timor, José Reis, stated that many lives were lost due to heavy rains and floods and said, "Collapsing roads, falling trees make it difficult to access some areas". Reis also described floods and landslides as the worst disaster in 40 years in East Timor.
It was reported that 8 people, including a 2-year-old child, died in the landslide that occurred near Dili, the capital city of East Timor, due to heavy rains. It was stated that there was a power outage in the country after heavy rain and the Presidential palace was flooded.
Heavy rains may continue in Indonesia and East Timor
Indonesian weather agency warned that a tropical cyclone is approaching the Savu Straits between the southern part of Nusa Tenggara province and the northern coast of East Timor, and the cyclone may bring more rain, waves and wind.