Death toll rises to 17 in hotel building collapsed in China
Search and rescue activities ended at the hotel, which collapsed on the night of July 12 in Sucou, Ciangsu province.
Sucou city officials said 23 people were removed from the wreckage, 17 of whom were dead.
After the incident, 5 of the 6 survivors were taken to the hospital.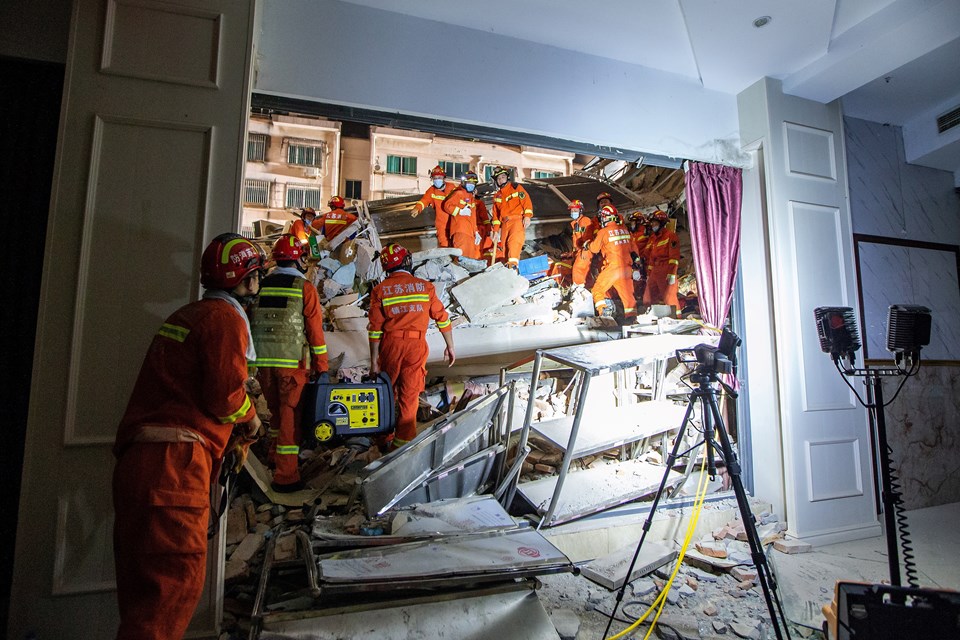 Authorities shared the information that an investigation will be launched as to why the hotel collapsed.
It was stated that the 54-room hotel was put into service in 2018.
EXTREMELY HOT AIR IS COMING FROM LIBYA
Download the NTV application, be informed about the developments