Death toll in Myanmar rose to 521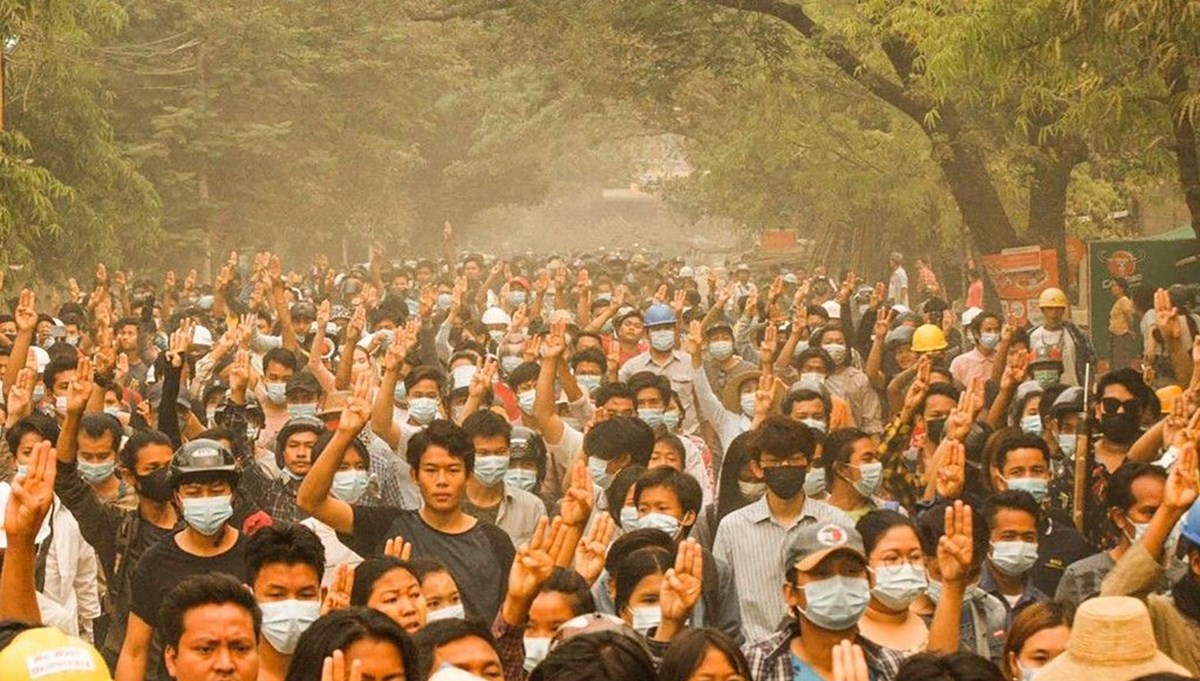 The number of people who lost their lives as a result of the armed intervention of the security forces in the protests organized against the military coup and the detention of elected government members in Myanmar rose to 521.
The daily report published by the Myanmar Political Prisoners Aid (AAPP) confirmed that 11 more people died in the last 24 hours, while the total loss of life was determined to be at least 521.
It was noted in the report that 2 thousand 608 people were detained in the country and there were detention orders for 120 people.
On the other hand, an evening prayer was made in memory of those who lost their lives in the protests yesterday in Yangon, the most populous city of the country.
Tens of thousands of people gathered in Yangon square and prayed by lighting candles for the protesters killed by security forces.
MILITARY COUP IN MYANMAR
The Myanmar army seized the administration on February 1, after the allegations of fraud in the November 8, 2020 elections and the rise of political tension in the country.
The army detained many officials and ruling party leaders, including the country's de facto leader and Foreign Minister Aung San Suu Çii, and declared a state of emergency for a year.
The people of Myanmar started demonstrations on February 6, demanding a return to democracy.
Over 500 demonstrators lost their lives in the armed intervention of the security forces.
While large-scale demonstrations continue in the country, high-ranking government officials in custody continue to be tried in a military court.