Covid-19 restrictions eased in the UK | NTV
National restrictions applied for the third time in England were eased. According to the government's roadmap to alleviate restrictions imposed by Covid-19, groups of 6 from different households have been allowed to meet outdoors and some outdoor sports events from today. British Prime Minister Boris Johnson said on the first day of the easing of the restrictions that "a small step towards freedom has been taken with months of sacrifice and effort".
With restrictions eased for the first time since the opening of schools in the UK on March 8, it was stated that outdoor sports facilities such as tennis courts and golf courses will be reopened from today.
Prime Minister Johnson urged people to "continue to adhere to the rules" after the relaxation of national restrictions imposed for the third time in the country, saying that people should continue to wear masks and personal protective equipment. Johnson also added that "caution must be exercised" even if the daily number of cases and loss of life are reduced.
PUBLIC FLOODED TO PARKS AND GARDENS
The British, who flocked to the parks and gardens to enjoy the sun and fresh air in different parts of the capital London, came together by following the rules of social distance. While the London Eye in the center of the capital and Primrose Hill park in Camden Town were flooded by the British, many people met with their friends and loved ones.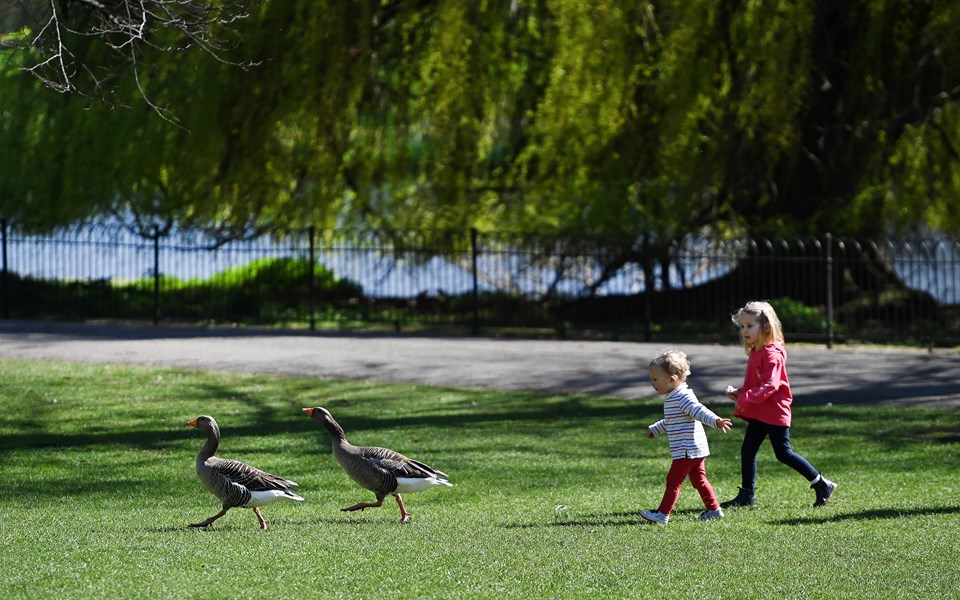 INTERNATIONAL TRAVEL RULES TO BE ANNOUNCED ON APRIL 5
Johnson stated that the current travel rules apply to people with families abroad, and that more information will be provided on the travel rules on April 5. Johnson stated that many countries are currently on the red list.
THERE ARE CONCERNED BY OVERSEASED COUNTRIES
Chris Whitty, the Chief Medical Officer of the UK government, stated that he was worried that Covid-19 rates were rising in other countries, and that the third wave was felt from Europe and that he was worried that those coming from overseas would not react to the vaccine.
4 THOUSAND 654 NEW CASE DETERMINED IN THE LAST 24 HOURS
In the statement made by the British Ministry of Health, it was stated that 4 thousand 654 new cases were detected in the last 24 hours, and the total number of cases increased to 4 million 337 thousand 696. With the death of 23 people due to Covid-19 in the last 24 hours in the country, the total loss of life increased to 126 thousand 615.
According to the vaccine data announced by the Ministry of Health, it was stated that 30 million 444 thousand 829 people across the UK were vaccinated against Covid-19, while 3 million 674 thousand 266 people received both doses of the vaccine.