Covid-19 in India: the number of patients continues to decrease
According to the statement made by the Ministry of Health of India, 50 thousand 40 new cases were detected in the last 24 hours, while 1258 people died and 57 thousand 944 patients recovered.
The number of patients under treatment decreased to 586 thousand 403.
While the number of recoveries has exceeded the number of new cases on a daily basis for more than a month, it is observed that the burden of the epidemic on the health system has been partially alleviated.
In the country where a total of 29 million 251 thousand 29 people recovered, the recovery rate reached 96.75 percent.
The total number of cases increased to 30 million 233 thousand 183 and the number of deaths to 395 thousand 751.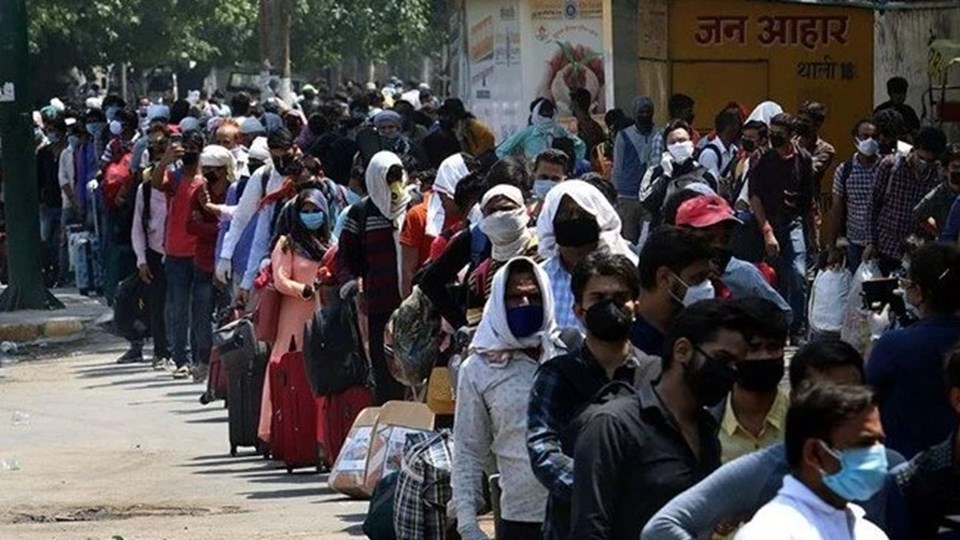 APPLIED VACCINE DOSE EXCEEDED 321 MILLION
The Ministry of Health of India reported that 321 million 760 thousand 77 doses of vaccine have been made so far in the vaccination campaign that started on January 16.
In the country with a population of 1.4 billion, vaccination has not yet reached a level that can stop the epidemic.
According to the "Worldometers" website, where Covid-19 data are compiled, India stands out as the 2nd country with the highest number of cases and the 3rd country with the highest number of deaths.