Corona virus measures extended in Italy
In Italy, the government, led by Mario Draghi, extended the validity of strict measures for the new type of corona virus (Covid-19) epidemic in the country until April 30.
The Council of Ministers convened under the chairmanship of Draghi, discussed the extension of the strict measures that will end on the evening of April 6 after the Easter Festival in the country.
According to the decree issued by the Council of Ministers, 21 administrative regions will continue to be divided into colors according to their risks; However, no region will be transferred to the low risk yellow and white category, except for the very high risk "red" or high risk "orange" category, in which activities and free movement are restricted, until the end of April.
The night out ban will continue throughout the country between 22.00 and 05.00 except for work, health and urgent needs.
Places such as restaurants, bars and cafes in the orange and red areas will continue their "come-and-take" service until 18.00, and take-away service between 18.00-22.00.
Interregional travel will also continue to be prohibited, except in emergencies.
Gyms, swimming pools, cinemas, theaters and museums are not expected to open before April 30.
While primary schools were also closed in the regions that were declared in the red zone in the previous periods, they will now be able to provide face-to-face education at levels up to secondary school. In addition, the district administrations will not be able to decide to close the schools, unlike the previous period.
VACCINE REQUIREMENT FOR WORKERS IN HEALTHCARE FACILITIES
With the decree, it was made mandatory for healthcare professionals working in hospitals, pharmacies, clinics, private clinics, nursing homes to be vaccinated.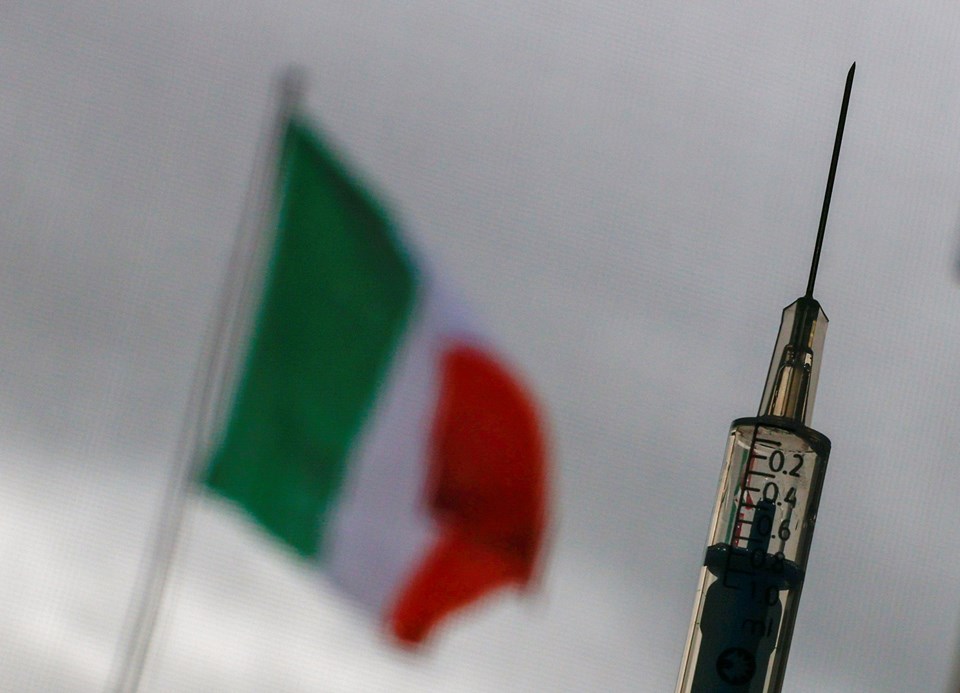 Sanctions will be imposed on healthcare workers who refuse to be vaccinated on the grounds that they have not been adequately tested recently. Health workers who refuse to be vaccinated will be temporarily suspended according to the course of the epidemic.
This sanction will be lifted when vaccination reaches large populations or when the number of cases decreases.
Meanwhile, the Council of Ministers will evaluate the course of the epidemic in mid-April, at the request of Forza Italia, Italia Viva and the far-right League Party, which support the Draghi Government with a wide participation; It was stated that if there was a decrease in the number of cases and an increase in vaccination, it could allow activities to start in the regions that showed improvement without waiting for the end of the month.