Coalition talks in Israel: Netanyahu could lose his seat after 12 years
Yamina Party leader Naftali Bennett, who stands out with his far-right views in Israel, announced that he will join the bloc against Prime Minister Benjamin Netanyahu to form a coalition government.
Bennett, at the press conference, stated that it is not possible to establish a right-wing government under the leadership of Prime Minister Netanyahu in the current table.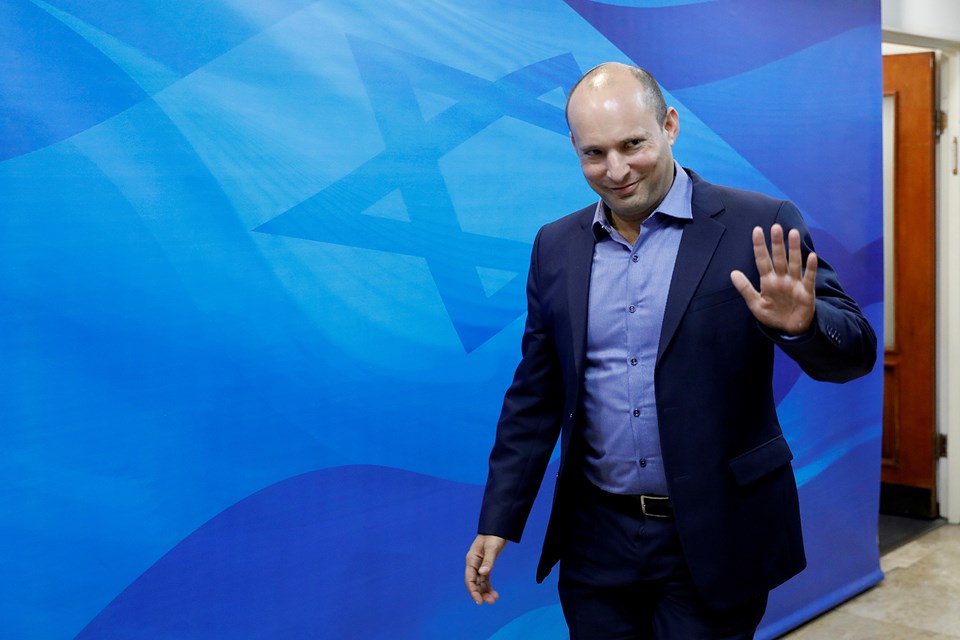 Yamina leader stated that there are two options before Israel and they are either to go to the fifth election or to form a "unity government" with parties called the "change bloc".
Stating that he will work with Yair Lapid, leader of the Yehsh Atid (Future) Party, to form a coalition government, Bennett said, "An important moment, we must take responsibility. I intend to do my best to form a government with my friend Yair Lapid." said.
NETANYAHU MAY LOSE THE SEAT AFTER 12 YEARS
Local media reports stated that if a coalition government with Bennett and Lapid, which is said to be rotating prime ministers, is formed, Bennett will be the first to sit in the prime minister's seat, which Benjamin Netanyahu has held for 12 years without interruption.
After the election held in Israel on March 23, President Reuven Rivlin appointed Prime Minister Netanyahu to form a coalition government.
Netanyahu reinstated Rivlin on May 4 because he could not find enough support to form a coalition government.
Thereupon, Rivlin gave the mandate to form a coalition government on 5 May to Netanyahu's rival Lapid.