Bus driver saves 25 children's lives
In the Lombardy region of Italy, a bus driver saved the lives of 25 children by evacuating 25 children shortly before the bus he was driving burst into flames.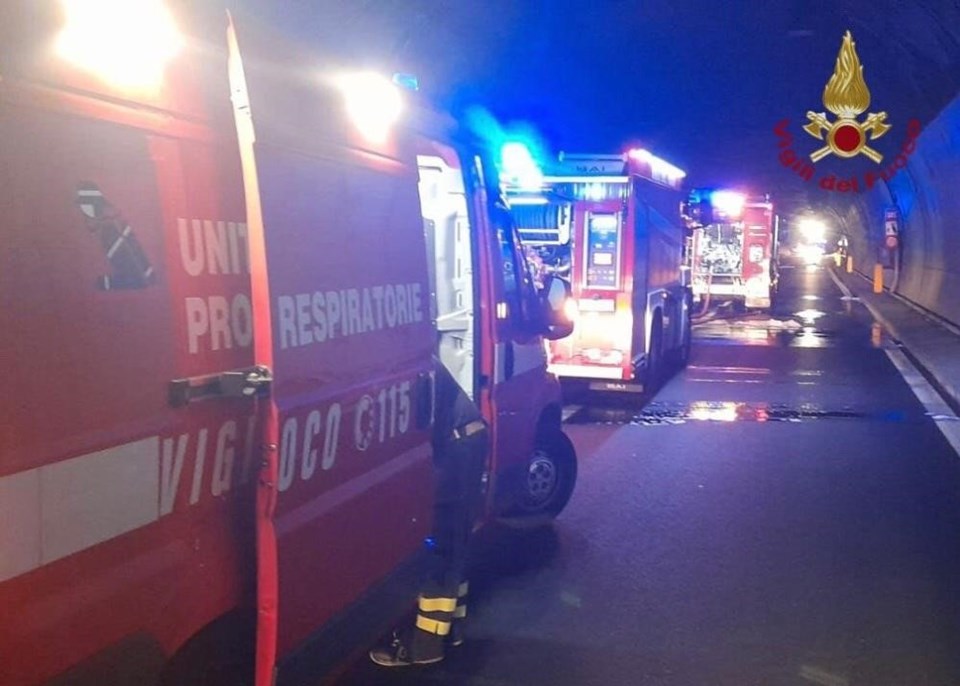 A bus with 25 children aged 14-16 caught fire in the Fiumelatte tunnel on the Superstrada 36 highway, which connects the city of Lecco in Italy's Lombardy region to the province of Sondrio in the north of Milan.
The driver of the bus, Mauro Mascetti, saved the lives of 25 children by evacuating 25 children, shortly before the bus surrendered to the flames, when he realized that a fire broke out in the vehicle after one of the bus's tires exploded shortly after entering the tunnel.
Mascetti, 48, a Red Cross volunteer, reportedly took the children to a summer camp in Livigno.
"My priority was to save the lives of children," Mascetti told the media. I pulled it safely to the side of the road. Then I just took them out. I took them out of the tunnel. After rescuing the children, I tried to put out the fire. This was not possible. I could not be successful. "I walked away waiting for the fire department," he said.
Attilio Fontana, President of Lombardy Regional Government, congratulated Mascetti for his heroic act and said, "The driver managed to get all the children out before the vehicle was engulfed by flames.
Security and Local Police District Council Member Riccardo De Corato said in a statement: "I would like to thank the Bellano and Lecco Fire Brigades who intervened to put out the fire. I agree with President Fontana. Congratulations again to the driver Mascetti for his quickness and courage. Fortunately, no one was hurt in the incident," he said.
While firefighters were fighting the fire, the bus became completely unusable.