British Health Minister allegedly cheating on his wife of 15 years with his advisor
Hancock, who has been criticized for his Covid-19 policies for months, made headlines this time with a story of deception.
According to the special report of The Sun, one of the leading tabloid newspapers in the country, Health Minister Matt Hancock was seen kissing with his deputy Gina Coladangelo. The Sun also shared the recording moment of the kiss, which is proof of the relationship.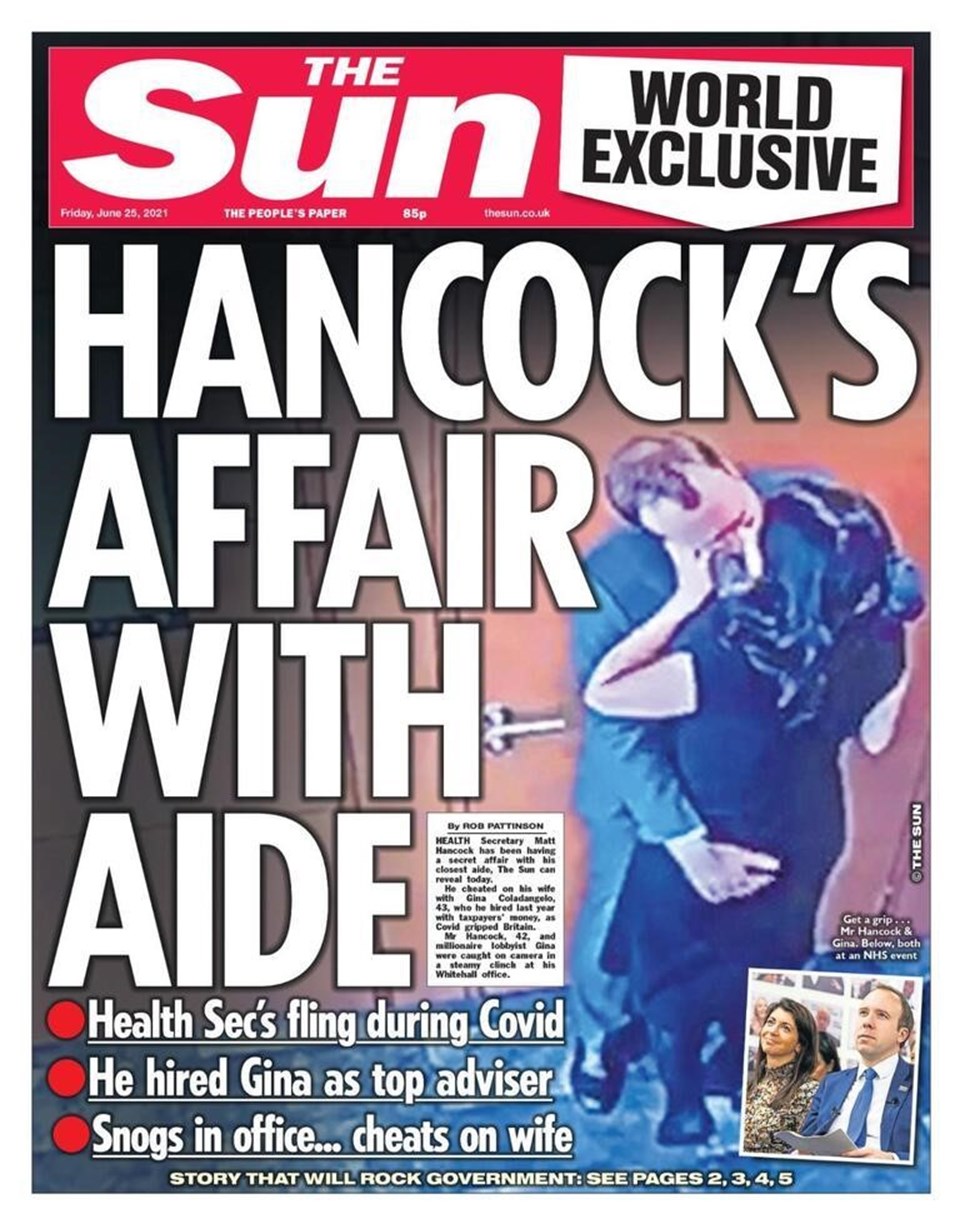 It is known that Coladangelo, the assistant of Health Minister Hancock, who has been married for about 15 years, is also married. Assistant started to work at the Ministry of Health last year.
The newspaper stated that the footage was recorded on May 6. Matt Hancock, the father of three, declined to comment on the footage, the BBC reported.
The Government Spokesperson said that the official procedure was followed when hiring assistant Coladangelo. British Transport Minister Grant Shapps declined to comment, stating that the incident was a private matter.
It was stated that Coladangelo, who is a manager in the Ministry of Health, does not have a senior position.