Brazilian President Bolsonaro back on his word: cut budget to protect the Amazon
Brazilian President Jair Bolsonaro cut his budget to protect the environment.
The country's 2021 federal budget includes 2.1 billion Brazilian reals (about 3.2 billion liras) for the ministry of environment and the institutions it audits. However, the ministry had a budget of about 3 billion Brazilian reais (about 4.5 billion lira) in 2020.
Making a statement on the issue, Brazilian Environment Minister Ricardo Salles said that he asked the Ministry of Economy to reconsider the budget and fulfill the promise made by President Bolsonaro at the virtual climate summit hosted by US President Joe Biden.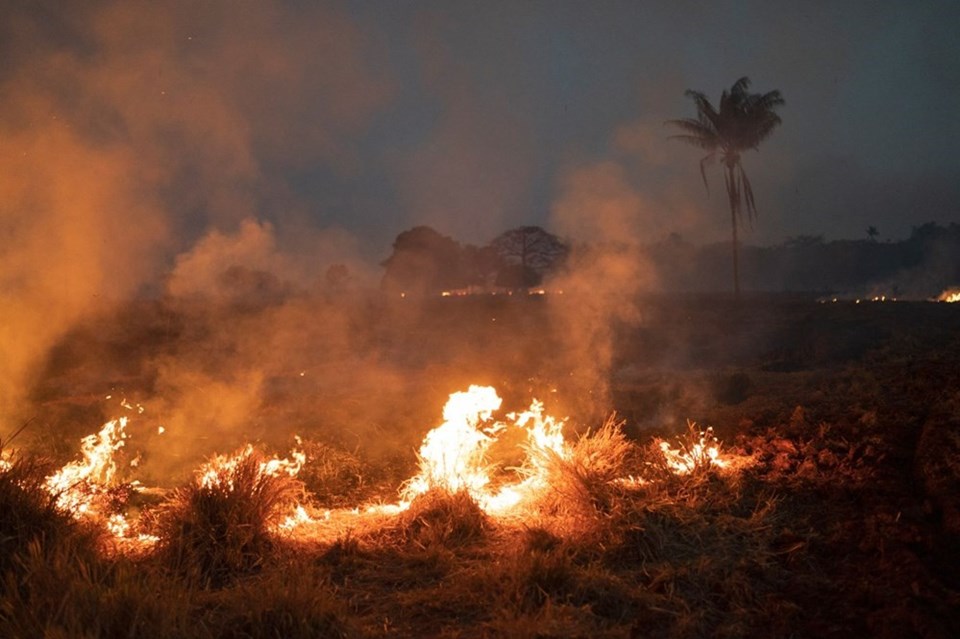 FIRES IN AMAZONS AT THE SUMMIT OF 12 YEARS
On the other hand, President Bolsonaro's environmental policies caused widespread condemnation both within the country and internationally. The far-right leader promoted agriculture and mining in the Amazon and reclaimed environmental legislation. Then, last year deforestation in the Amazon reached its highest level in 12 years. Activists and indigenous groups argue that environmental conservation efforts are not sufficiently funded and that there is no penalty for illegal logging and mining in protected areas.
However, Bolsonaro denies the criticism, claiming that Brazil sets an example for nature conservation. But at the climate summit held on Thursday, he took a more conciliatory stance and also promised that Brazil would achieve zero carbon emissions by 2050, 10 years ahead of what was previously agreed.
However, Brazilian and US officials are discussing where they can cooperate to halt the devastation in the Amazon. Earlier this week, however, a group of 35 US and Brazilian celebrities expressed their opposition to an agreement between Brazil and the United States, He pointed out that this could be a convention that encourages environmental destruction and risks legitimizing the government.
AKSARAY BREAK OF FLAMING
Download the NTV application, be informed about the developments