BioNTech shares break record after record: Market value increased by 14 times
BioNTech / Pfizer corona virus vaccine, which is the first approved vaccine in the fight against the Covid-19 pandemic surrounding the world, continues to be applied intensively while protecting millions of people against the virus.
Founded in 2008 and Turkish scientist Prof. Dr. Germany-based BioNTech, of which Uğur Şahin is the CEO, has become known all over the world by developing the Covid-19 vaccine with 95 percent efficiency.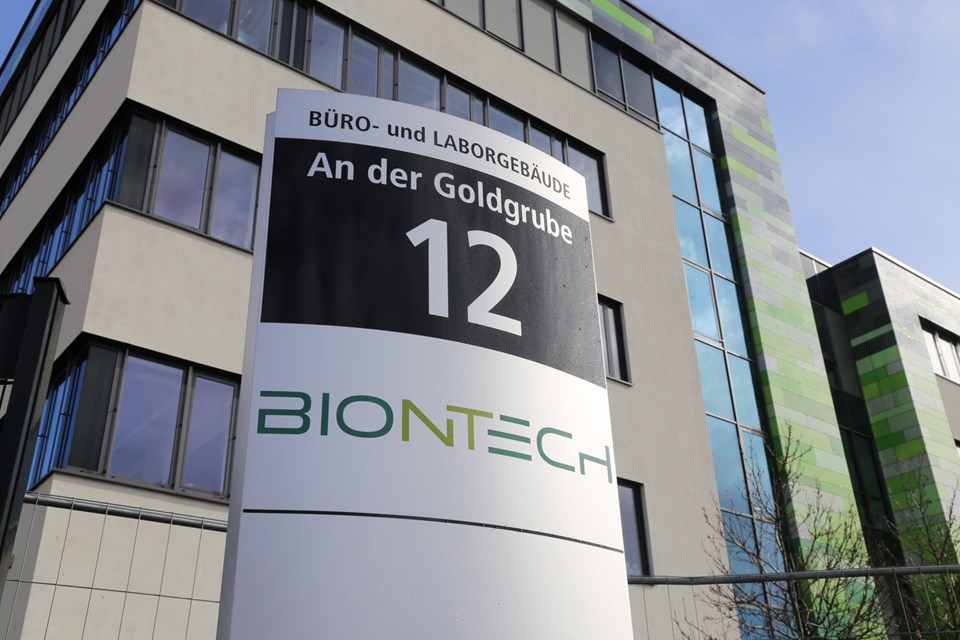 BioNTech, which went public in October 2019 with a share price of 13 dollars, started to be implemented after passing the approvals of the UK Medicines and Healthcare Products Regulatory Authority (MHRA) and the US Food and Drug Administration (FDA), and its share value increased day by day.
THE DAY APPROVED IN THE UK WAS 120 USD
Shares of the company, which grew more than 9 times in 14 months after being traded at $ 120 levels on December 2, the day it was first approved in the UK, were traded at $ 127 on December 11, the first day of its implementation in the USA.
The shares of BioNTech, the developer of the Covid-19 vaccine, which has become one of the most effective arsenals in combating the pandemic by being applied to more people every day, has been flying in the last week.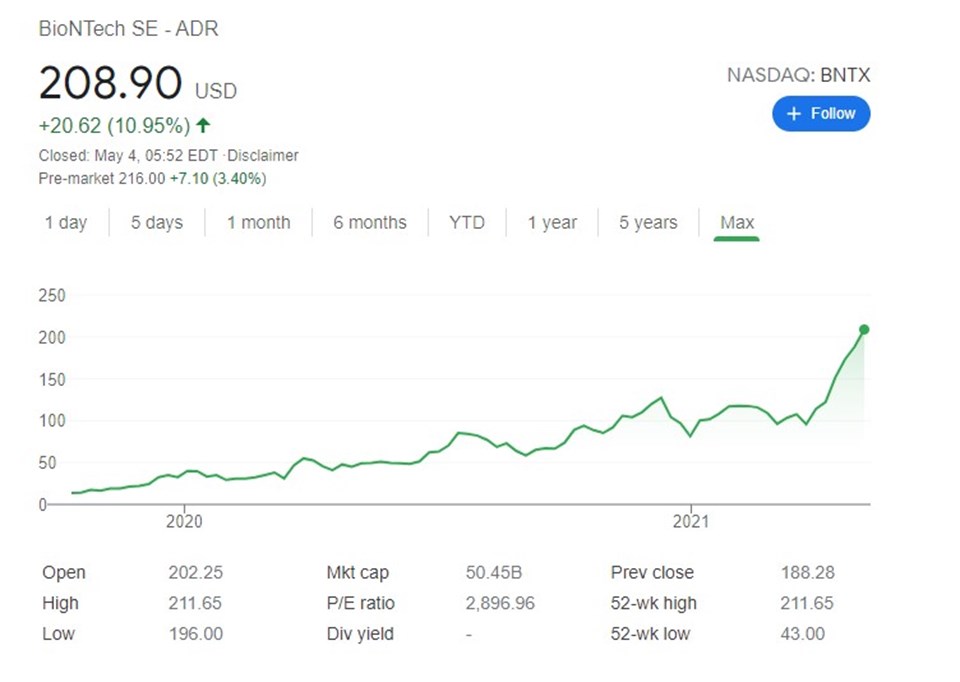 BioNTech shares, which were traded at $ 174 on Tuesday, April 27, $ 183 on April 29, and $ 193 on April 30, were traded at $ 211 on May 3.
After the shares increased from $ 13 to $ 211 in 18 months, the company's market value rose from $ 3.81 billion to $ 50.45 billion.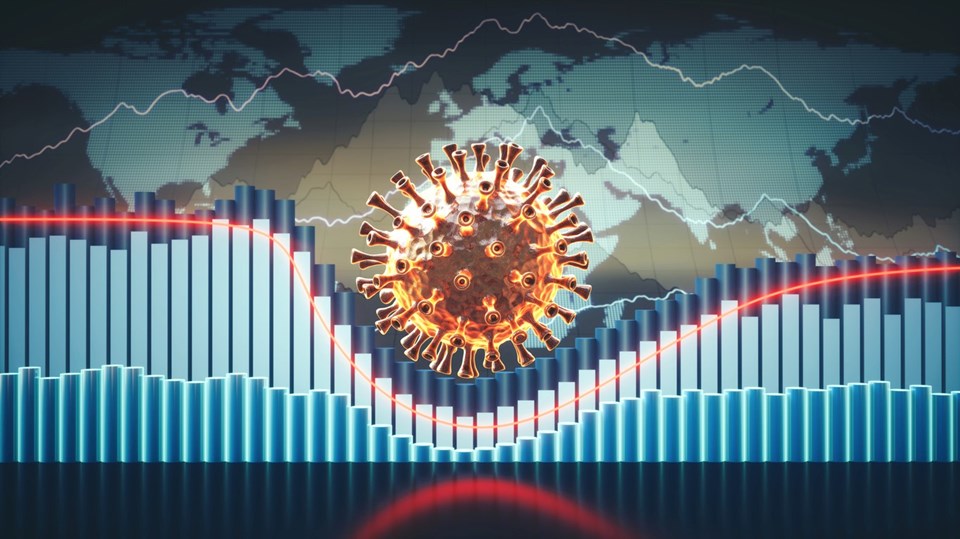 EXPECTED REVENUE IN 2021 IS 15 BILLION DOLLARS
BioNTech vaccine, which is difficult to logistics due to its storage at -70 degrees Celsius, was sold in hundreds of millions of doses, while two doses of the vaccine were sold to the USA for 39 dollars and to the European Union for 30 dollars.
The BioNTech-Pfizer partnership for the vaccine, for which the USA ordered 200 million doses and the EU ordered 300 million doses, announced that it expects $ 15 billion in revenue from vaccine sales in 2021, while the Pfizer side said that this figure could rise up to $ 30 billion depending on the increase in vaccine production. stated.
Barclays analyst Carter Gould stated that the two companies' revenue would be $ 21.5 billion in 2020, $ 8.6 billion in 2021 and $ 1.95 billion in 2023, according to the estimation he developed over the scenario where the vaccine will be used once.