Biden becomes first US President to visit Tulsa (100th anniversary of Tulsa massacre)
It has been 100 years since hundreds of black Americans were murdered by whites in 1921 in Tulsa, Oklahoma, USA. President Joe Biden became the first U.S. President to visit Tulsa, attending commemorations for the hundreds of black Americans who were murdered in Tulsa in 1921.
Evaluating the events that took place 100 years ago in Tulsa, where 1,100 black houses and workplaces were looted, 39 people were killed, according to official figures, nearly 300 people were killed and 800 people were injured, 183 of them seriously, Biden said, "The history of what happened here. It was explained in silence for a very long time," he said. "This is a massacre, not an uprising, one of the worst in our history, but not the only one," said President Biden.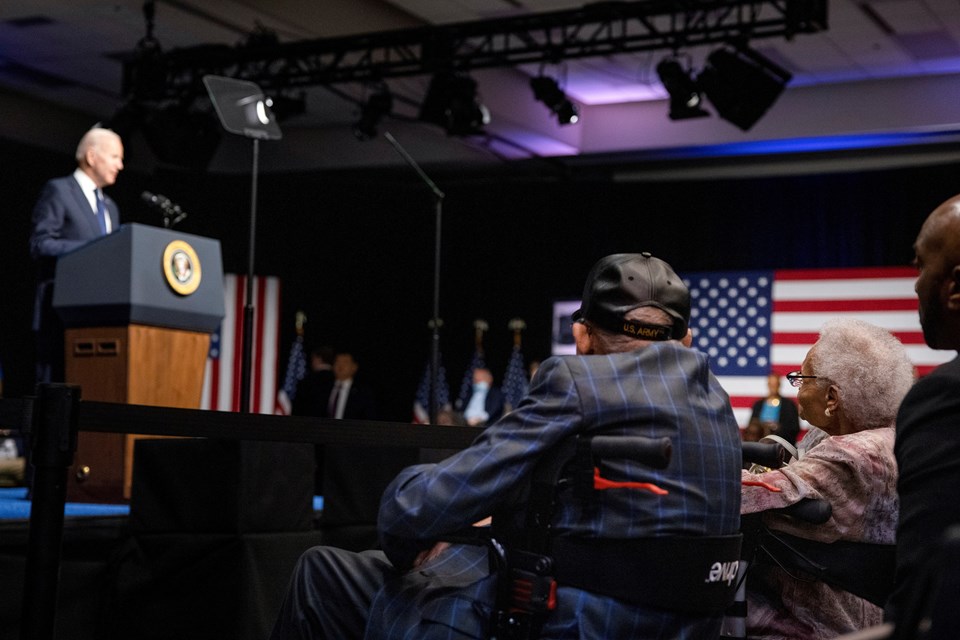 In his speech, Biden explained some of the decisions they took to reduce the income disparity between the races living in the USA, reminding the $10 billion budget to restructure disadvantaged areas, as well as federal financial support for initiatives owned by minorities in the planned study.
Biden also stated that Vice President Kamala Harris will lead the working group, which was created against the laws recently proposed by the Republican Party in various states, especially in the USA, which allegedly made it difficult for blacks and low-income people to vote.
While Biden did not answer a reporter's question about whether an official apology from the US Presidency should be made for the massacre in which nearly 300 blacks were killed, he visited survivors of the massacre that took place in Tulsa.