Attack on Masjid al-Aqsa from Israel (strong reactions from Ankara one after the other)
Israeli police targeted the Harem-i Sharif in the Old City of East Jerusalem on the last Friday of the month of Ramadan. Police attacked the congregation, which was praying inside the Qibla Masjid, with stun grenades.
Palestinians who reacted to the incident were also targeted by stun grenades and rubber bullets. Palestinian youth responded with stones and glass bottles.
The Palestinian Red Crescent stated that 53 Palestinians were injured in the incidents in the Harem-i Sharif.
With the start of the month of Ramadan, Israeli police blocked the seating areas in front of the Damascus Gate with barricades. There was a quarrel between the Palestinians and the Israeli police every night for about 2 weeks. then those barricades were removed.
There have been repeated reactions from Ankara to the Israeli attack.
ŞENTOP: AN OPEN STATE IS TERROR
Speaker of the Turkish Grand National Assembly Mustafa Şentop, regarding Israel's assault on the congregation in the Masjid-i Aqsa, "As in every Ramadan, the days of Israel's increase in violence and cruelty are witnessed," Şentop said, "Tonight, those who pray in Masjid-i Aqsa Attack on the community is an open state terror. Whoever sows violence and cruelty cannot reap peace and tranquility. I curse the terror in Masjid al-Aqsa. "
ÇAVUŞOĞLU: I CONCERN THE ATTACK WITH VIOLENCE
Foreign Minister Mevlüt Çavuşoğlu said, "Our first qibla I strongly condemn the attack on Masjid al-Aqsa tonight. Israel's targeting the innocent worshipers in Ramadan is an inhumane event. I wish urgent healing to our wounded brothers. we are with you. " He reacted to Israel with his message.
GOLDEN: ISRAEL'S ATTACKING ON OUR SACRED PEOPLE CAN NEVER BE ACCEPTED
Communications Director Altun said, "We are following Israel's policy of occupation and violence against the Palestinians with concern. It is unacceptable for Israel to attack our saints. Today, we strongly announce the raid on Masjid al-Aqsa, our first qibla, with sound bombs."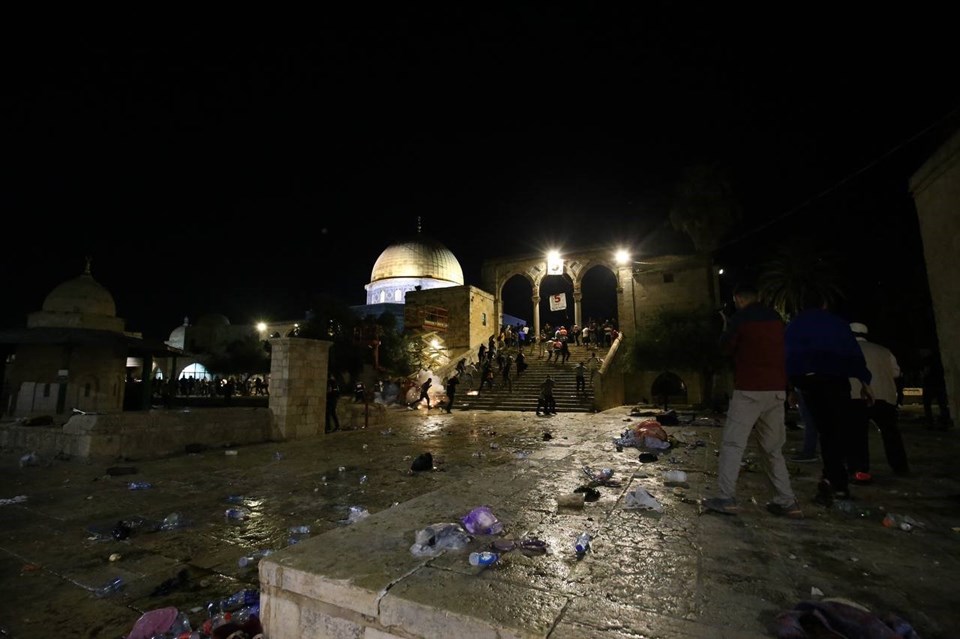 THICK: ISRAEL INVOCATION FORCES SHOULD LEAVE MESCID-I AKSA IMMEDIATELY
Presidency Spokesperson İbrahim Kalın said, "We strongly condemn the Israeli police entering the Masjid al-Aqsa and attacking with sound bombs. The Israeli occupation forces, who do not respect any sacred during Ramadan, should leave the Masjid al-Aqsa immediately. These abominable and reckless attacks should stop immediately." He reacted to the attack of Israel.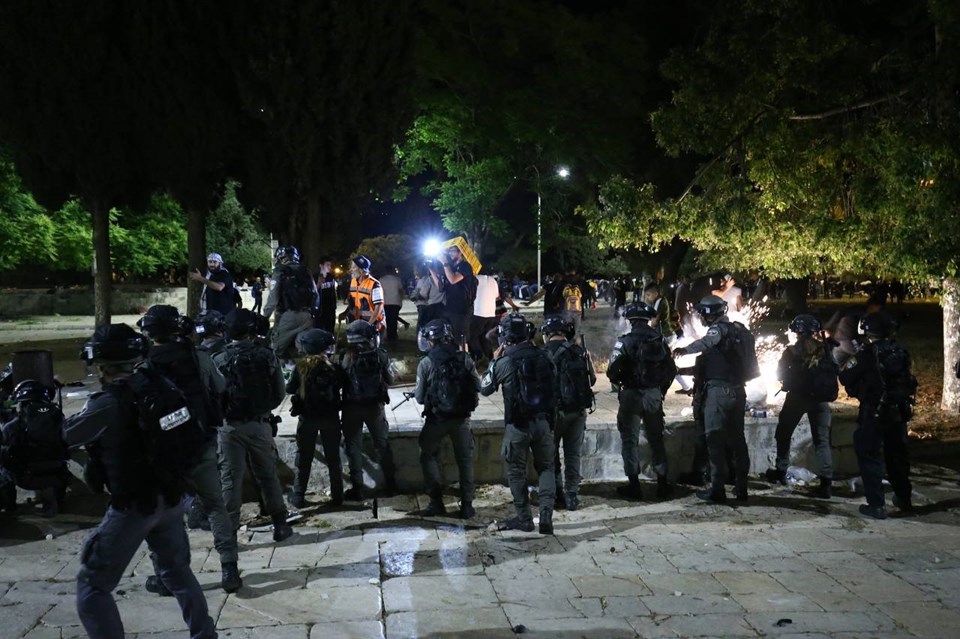 ÇELİK: WE ARE WITH OUR PALESTINIAN BROTHERS UNTIL THE END
AK Party Spokesperson Ömer Çelik said, "Israel must respect the legal status of Masjid Aqsa and act in accordance with its international obligations. We stand by our Palestinian brothers to the end of their freedom of religion and conscience. Harem-i Sharif is the holy shrine of all Muslims. We condemn his disrespect and violence against the Palestinians. " reacted to the attack of Israel with his statement.