At least 15 people killed in fire at camp for Arakan Muslim refugees in Bangladesh
United Nations High Commissioner for Refugees (UNHCR) Bangladesh Representative Johannes Van der Klaauw said that 400 people could not be reached after the fire in Balukhali camp in Cox Bazar.
Klaauw pointed out that at least 15 people died in the fire, 560 people were injured, at least 10 thousand shelters were burned to ashes, which meant that at least 45 thousand people were left homeless, and emphasized that such a fire had never happened in the camps in Bangladesh before.
Stating that the United Nations (UN) teams are working in the region, Klaauw shared the information that the clinics and distribution centers became unusable in the disaster, using the phrase "too big and destructive" for the fire.
Johannes Van der Klaauw noted that they coordinated the post-fire aid efforts with the International Organization for Migration (IOM), and that their priority in these efforts was the most vulnerable women and children.
In the meantime, it was stated that Bangladeshi authorities started an investigation due to the outbreak of the fire.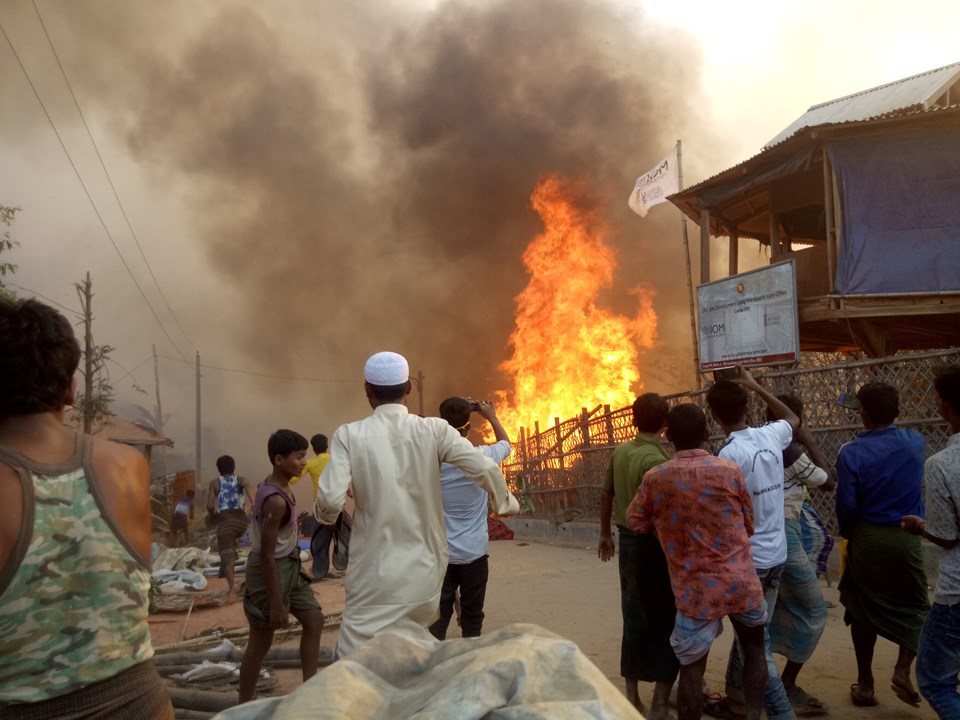 ETHNIC CLEANING FOR ARAKAN MUSLIMS
In 2012, clashes broke out between Buddhists and Muslims in Myanmar's Arakan state, thousands of people, mostly Muslims, were massacred and hundreds of homes and businesses were set on fire. Citing the simultaneous attacks on border posts in Arakan on 25 August 2017, the Myanmar army and Buddhist nationalists launched mass violence.
According to the UN, the number of people who fled the oppression and persecution in Arakan after August 2017 and took refuge in Bangladesh reached 900 thousand.
International human rights organizations have proven that hundreds of villages have been destroyed with the satellite images they broadcast.
UN and international human rights organizations call violence against Arakanese Muslims "ethnic cleansing" or "genocide".
TRIBUNE BROKEN IN INDIA: MORE THAN 100 INJURED
Download the NTV application, be informed about the developments