A tornado shot Alabama: 5 dead
It was stated that at least 5 people died in the hoses that occurred in the state of Alabama, USA.
The National Meteorology Service, while giving "emergency warning" to the citizens, reported that severe tornadoes occurred in 7 different places throughout the state.
Calhoun Chief of Police Matthew Ware told CNN that at least 5 people died due to the tornado passing through their area, and that there was extensive damage to homes and buildings.
The National Meteorological Service of the Birmingham area warned the public against the danger of a tornado on its Twitter account and shared the statements "Go down to the basement of your house, do not wait for the last minute, protect yourself".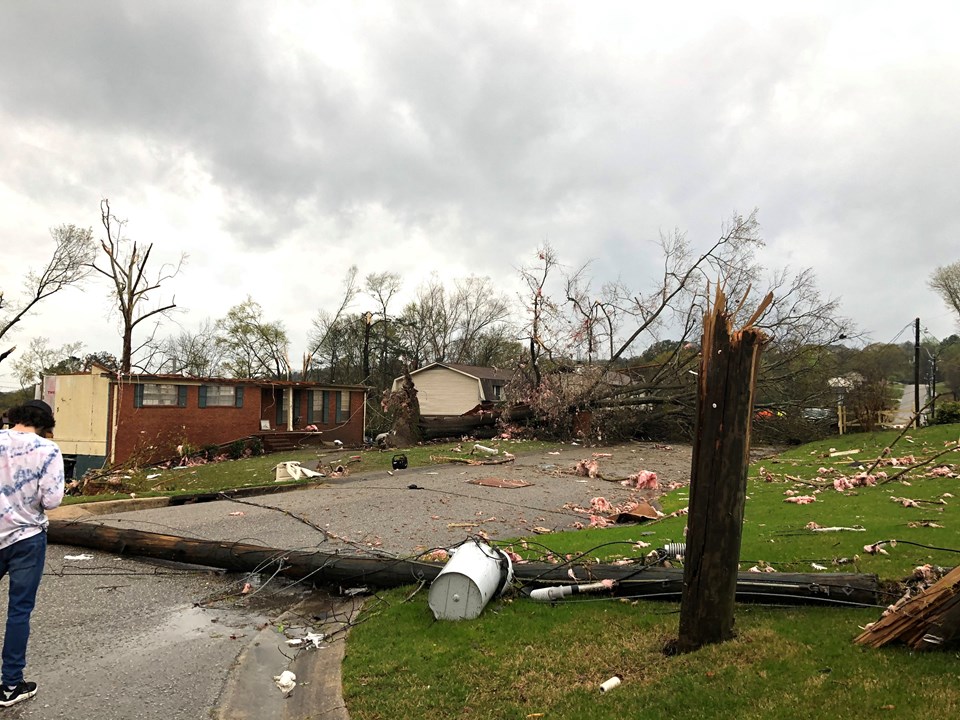 It was noted that 30 to 50 buildings in the city of Pelham were damaged by the hose, while the roofs of the houses were blown, trees and electricity poles were destroyed.
The Poweroutages.us website shared the information that more than 17,000 households in Alabama had power outages.
Alabama Governor Kay Ivery called on citizens to take the necessary precautions, warning that the high rate of tornado danger could continue at night, especially in 46 regions in northern Alabama.
Meteorologists warned that the weather conditions causing the tornado will continue to affect the surrounding states such as Alabama, Tennessee and Georgia, which will cover approximately 5.5 million people.