A new ancient human species discovered in Israel
They've identified a previously unknown species of ancient humans who lived together more than 100,000 years ago, according to a new study out of Israel.
The research reported that the remains unearthed near the city of Ramla are believed to represent one of the "last survivors" of an ancient human group.
The finds consist of a partial skull and jaw of an individual who lived between 140,000 and 120,000 years ago.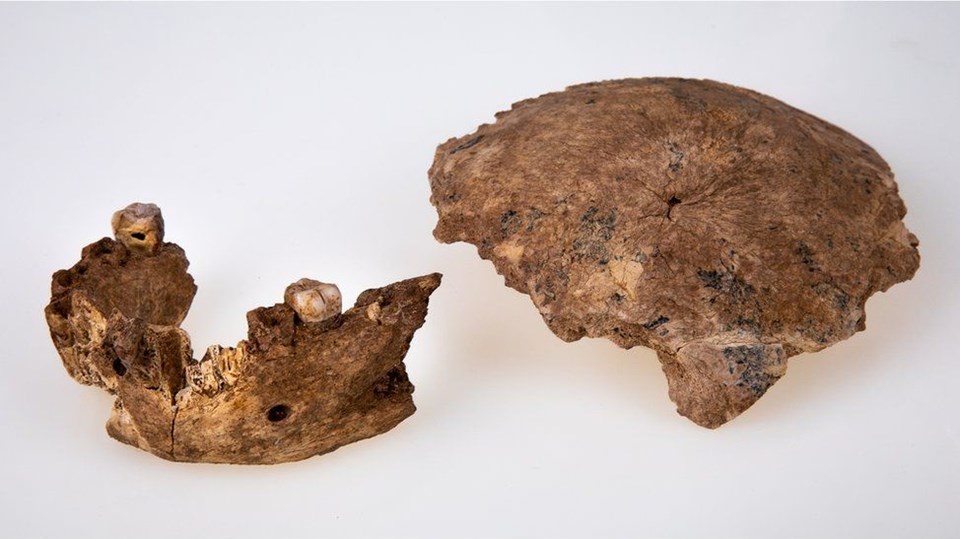 AVI LEVIN AND ILAN THEILER, SACKLER FACULTY OF MED
THEY MAY IMMIGRATE TO EUROPE AND ASIAN
While the team members stated that they thought the individual descended from an earlier species, the species may have gone out of the region hundreds of thousands of years ago, causing the emergence of Neanderthals in Europe and their Asian counterparts.
The newly discovered soybean is called "Nesher Ramla Homo type", while Tel Aviv University's Dr. Hila May said the discovery reshaped our picture of human history, particularly how Neanderthals emerged.
THE FIRST MEMBERS MAY HAVE LIVED 400 THOUSAND YEARS AGO
The team stated that they thought the first members of the Nesher Ramla Homo group were found in the Near East about 400,000 years ago, while they noticed similarities between the new finds and ancient "pre-Neanderthal" groups in Europe.