710 deaths in Myanmar protests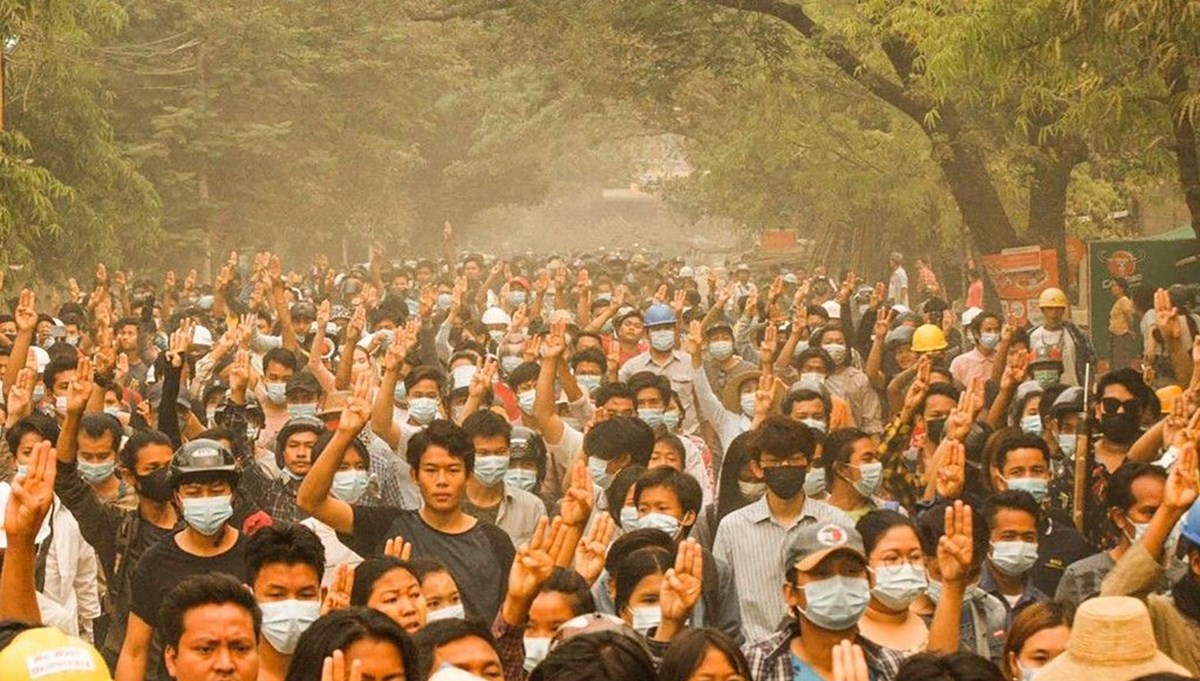 In the protests against the military coup and the detention of elected government members in Myanmar, the number of deaths as a result of the armed intervention of the security forces rose to 710.
In the daily report published by the Political Prisoners Relief Organization, it was reported that 4 more casualties were confirmed in the last 24 hours.
While the total loss of life was updated as 710, it was recorded that 3 thousand 80 people were detained.
It was stated in the report that there were detention warrants for 697 people who were against the coup.
It was stated that 50 of those who lost their lives so far are children.
APPROXIMATELY 100 THOUSAND CIVILS LEAVE THEIR HOME IN BAGO
On the other hand, a large number of civilians left their homes in Bago, where the Myanmar army killed at least 82 people by armed intervention against the protesters.
Speaking to the Myanmar press, activists said that after the massacres of civilians by the Myanmar army on April 10, about 100 thousand people left their homes and took refuge in villages near the city.
In the Ma Ga Dit district of Bago, on April 10, soldiers opened fire on demonstrators who continued protests despite warnings.
At least 82 people were killed as a result of the armed intervention of the army, and the soldiers took some corpses hostage and placed a condition that they hand them over to their families for money.
MILITARY COUP IN MYANMAR
The Myanmar army seized the administration on February 1, after the allegations of fraud in the November 8, 2020 elections and the rise of political tension in the country.
The army detained many officials and ruling party leaders, including the country's de facto leader and Foreign Minister Aung San Suu Çii, and declared a state of emergency for a year.
While large-scale demonstrations continue in the country, high-ranking government officials in custody continue to be tried in a military court.