48 people died in 33 days of anti-government protests in Colombia
According to the latest report of the Colombian Ombudsman's Office on the 33-day demonstrations, 48 ​​people have lost their lives in the protests so far, 20 of them directly related to the protests.
According to the data of independent NGOs in the country, it is claimed that the death toll in the anti-tax reform demonstrations that started with the national strike is much higher.
On the other hand, in Colombia, where the protests are still continuing although they are decreasing, students held peaceful demonstrations in the capital Bogota.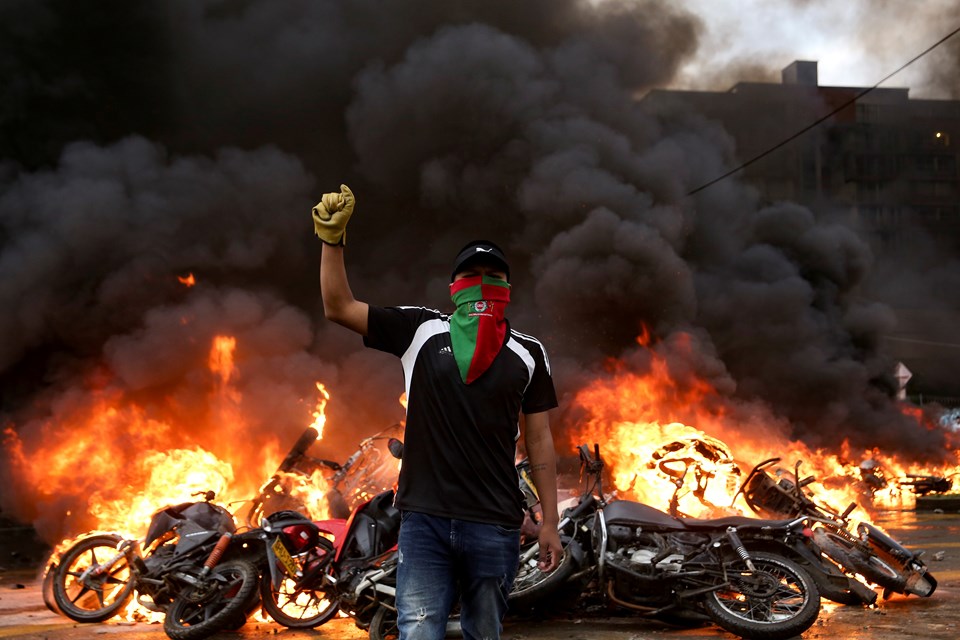 As the protests completed their first month, thousands of people took to the streets across the country to protest against the government on May 28. 13 people were killed in the events in Cali, 185 people were injured in Bogota and 16 people were injured in Medellin.
After some of the activist groups damaged banks, bus stops and workplaces, police officers from Colombia's social events response unit ESMAD responded with tear gas to the demonstrators.
After President Ivan Duque's meeting with local officials in Cali on May 28, soldiers took action on the city's important streets and squares.