40 soldiers allegedly killed in clashes in Myanmar's Kayah state
Kantarawaddy Times newspaper, based on the statement of Karen People's Defense Forces (PDF) established by protesting civilians after the February 1 coup, reported yesterday that there were day-long clashes between PDF fighters and the Myanmar army in the province's border city, Shan-Kayah.
It was stated that PDF fighters responded with fire to soldiers trying to kidnap some civilians in a neighborhood in Şan-Kayah and it was stated that 40 people from the Myanmar army were killed in the clashes.
In the report, it was noted that a 27-year-old young man, who was used by the Myanmar army as a human shield during the clashes, died.
While the report did not provide information on the loss of PDF fighters, the Myanmar army did not make a statement confirming the loss of lives in yesterday's clashes.
12 POLICE PARTICIPATED IN THE REBIERS IN CHIN
On the other hand, 12 police officers joined anti-coup rebels in Chin state, where intense clashes took place between the Myanmar army and anti-coup armed groups.
Chinland Defense Forces (CDF), one of the ethnic armed groups established after the coup, reported in a written statement that 12 police officers who refused to work under the command of the military administration in the provincial city of Kanpetlet went to the CDF units in the city to fight the rebels.
In the statement, it was emphasized that the CDF is responsible for the safety of the police, including a commissioner and 2 corporals.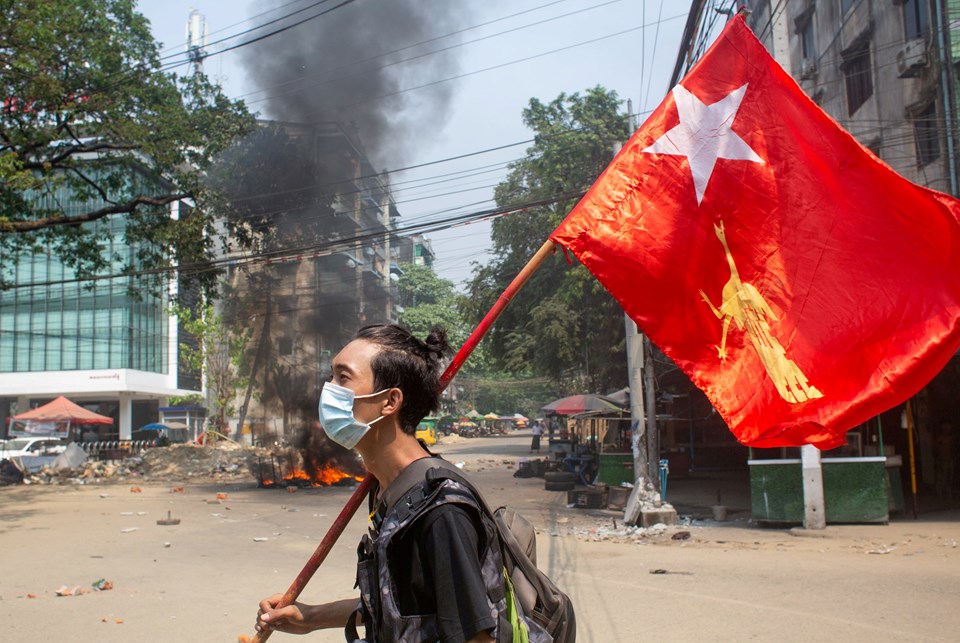 MILITARY COUP IN MYANMAR
The Myanmar army seized the administration on February 1, after the allegations of fraud in the November 8, 2020 elections and the rise of political tension in the country.
The army detained many officials and ruling party leaders, including the country's de facto leader and Foreign Minister Aung San Suu Çii, and declared a state of emergency for a year.
As a result of the armed intervention of the Myanmar army against the protesters and rebel groups against the coup, 818 people have lost their lives so far.
While the large-scale demonstrations continue in the country, high-ranking government officials in custody continue to be tried in a military court.