38 people, some of whom took selfies, died as a result of lightning strikes in India
At least 38 people were killed in a lightning strike in India.
Police officials announced that 38 people died in the country's states of Rajasthan and Uttar Pradesh due to lightning that fell with a thunderstorm.
Police Anand Srivastava stated that 11 people died in a lightning strike while they were taking pictures near the Amber Fort in Rajasthan.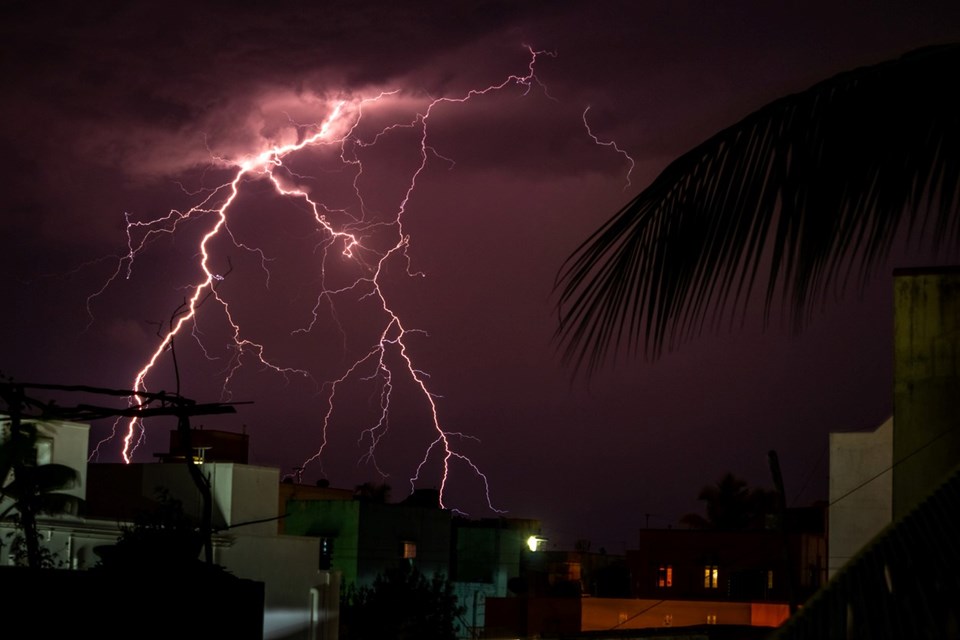 Srivastava noted that 9 more people were killed and 20 injured in the province due to lightning.
It was reported that 18 people died in the state of Uttar Pradesh, where monsoon rains and lightning were seen.
State officials announced that compensation will be given to the relatives of those killed and injured as a result of lightning strikes.
The Indian Meteorological Department has warned of more lightning strikes on 13-14 July.
Monsoon rains in South Asia between June and September cause large-scale natural disasters and accidents every year. About 2,000 people die each year in India as a result of lightning strikes.
EXTRAORDINARY EVENT: LIGHTNING STRIKE GOLF BALL