212 Palestinians, 61 of whom were children, lost their lives in Israeli attacks on Gaza
In the attacks Israel has carried out on the Gaza Strip, which has been under blockade since May 10, 212 people, including 61 children and 36 women, lost their lives and 1400 people were injured.
At a press conference, Health Ministry Spokesperson Ashraf al-Kudra in Gaza stated that the number of people who lost their lives in Israeli attacks rose to 212.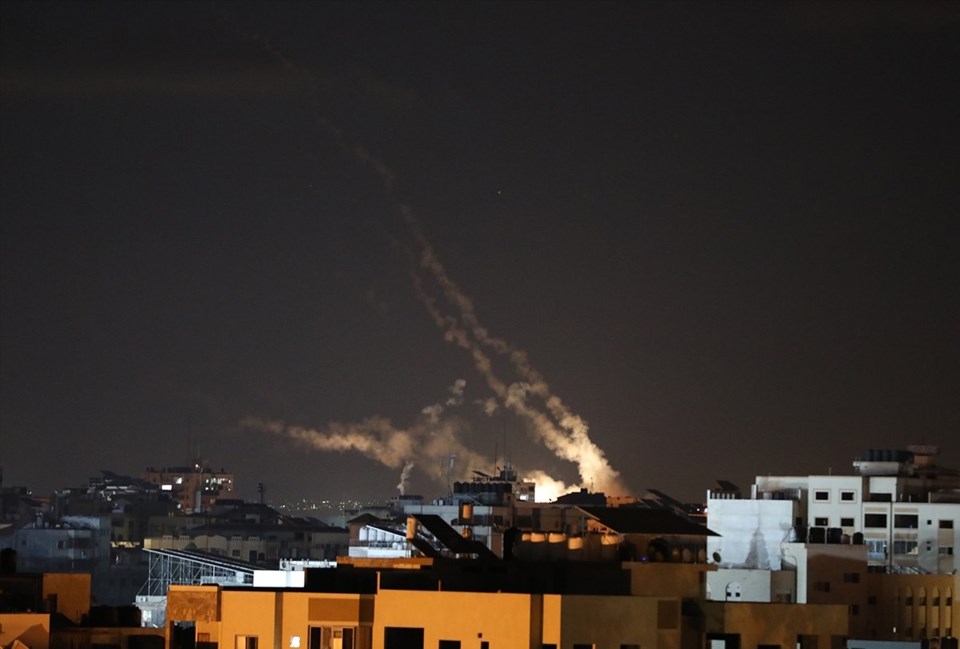 Kudra stated that among those who lost their lives there were 61 children and 36 women, and the number of injured reached 1400, including 400 children and 270 women.
Noting that Israel continues to target innocent civilians in their homes and uses excessive force, Kudra added that tens of thousands of Palestinians were left homeless due to the attacks, and this would cause the spread of new types of coronavirus (Kovid-19) and epidemic diseases.
EVENTS IN JERUSALEM AND GAZA
Israel's attack on worshipers in Masjid al-Aqsa in occupied East Jerusalem during Ramadan and the plans to force the inhabitants of Sheikh Cerrah Quarter from their homes had escalated tension in the region.
Palestinian resistance groups in the Gaza Strip allowed the Israeli police to withdraw from Masjid al-Aqsa and Sheikh Cerrah Quarter in occupied East Jerusalem until 6 pm local time on Monday, May 10.
After the Israeli police did not withdraw from Masjid al-Aqsa and Sheikh Jarrah, Palestinian resistance groups fired many rockets at Israel.
Thereupon, the Israeli army announced that a military operation called "Guardian of the Walls" was launched against the Gaza Strip.
THE MOMENT OF THE MEDIA BUILDING IN GAZA