1st year of quarantine in England | NTV
On the anniversary of the first quarantine announced in the UK due to the new type of corona virus (Covid-19), a minute of silence was made for those who lost their lives in the epidemic.
In the silence held in the Parliament, some hospitals, churches and local government buildings, 149 thousand 117 people who lost their lives in the epidemic were commemorated.
In her message, Queen Elizabeth II stated that they remembered the loss that continues to be felt by many people and families.
ANNIVERSARY OF 'STAY AT HOME' MESSAGE
A burning oil lamp was left in front of the prime minister's office on 10 Downing Street in London.
Prime Minister Boris Johnson, on the anniversary of the first "stay at home" message, said, "The damage to all of us in the last 12 months has been great, I would like to express my sincere condolences to those who lost their loved ones."
On the other hand, the people set up "commemorative lanterns" with telephones and candles in front of their homes for those who lost their lives.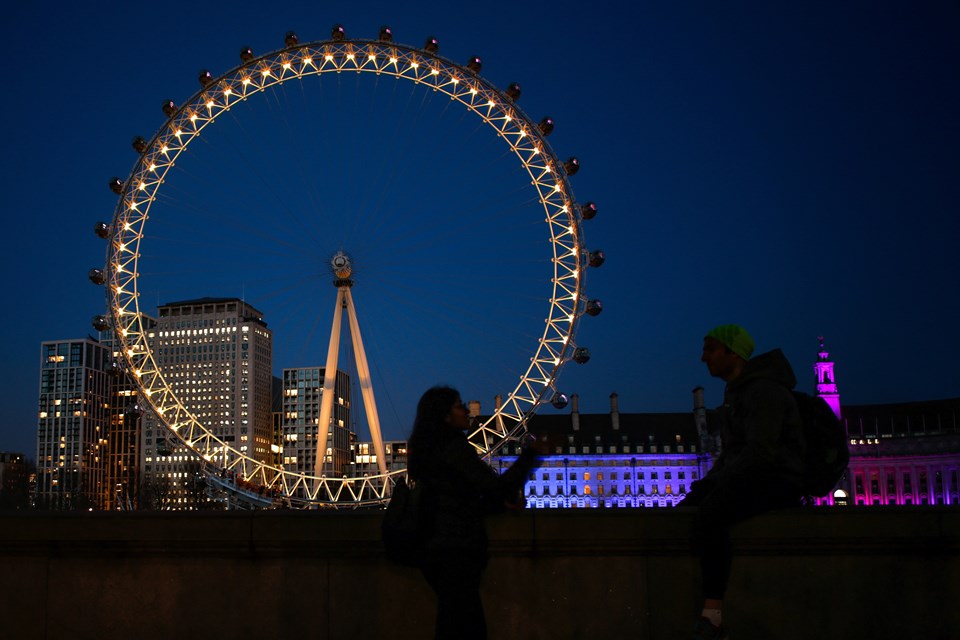 As part of the anniversary, important places such as the London Eye, Tate Britain, Blackpool Tower, Scottish Parliament and Belfast City Hall were illuminated in yellow.
England is the country with the most casualties in Europe due to Covid-19.