116.5 million dollars will be distributed to those vaccinated in California
In California, the most populous state of the USA, the governorship announced that a prize of $ 116.5 million (1 billion TL) will be distributed to increase the amount of vaccination.
Making a statement on the subject, California Governor Gavin Newsom announced that $ 1.5 million (12.7 million TL) will be distributed to 10 people with the draw, and said, "The cost of not being vaccinated grows exponentially and this is too high to be calculated."
TARGET 2 MILLION PEOPLE IN ONE WEEK
Newsom said that demand for vaccines in California peaks with the vaccination of about 3 million people within a week, adding that it expects about 2 million people to be vaccinated over a seven-day period.
While the award to be distributed was published on the official website of the governorship, in the article shared with the title "Get vaccinated, be rewarded", "Are you already vaccinated or are you about to be vaccinated? Wonderful! You will have a chance to win a grand prize of 50 thousand dollars or 1.5 million dollars ".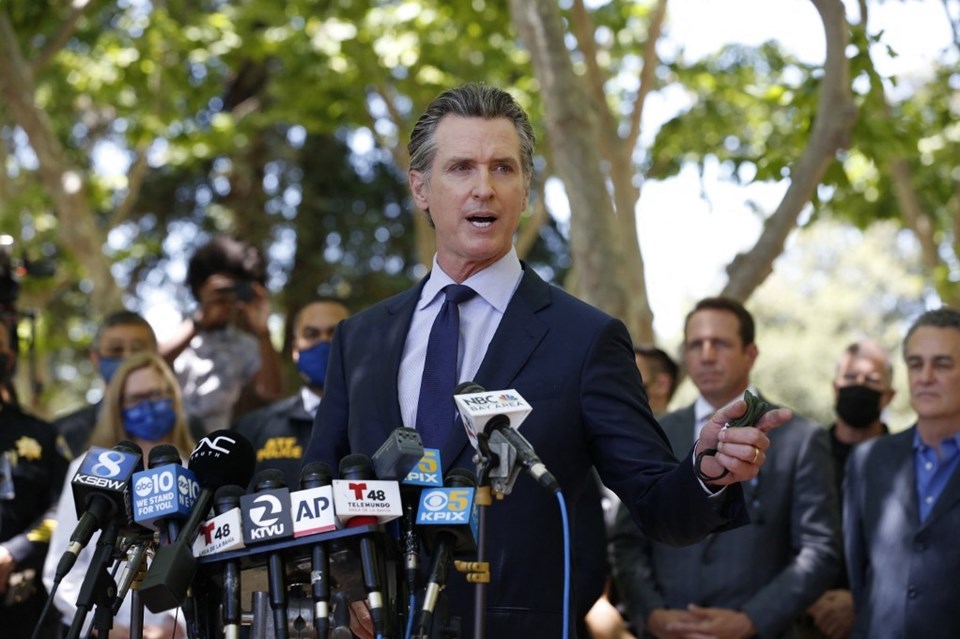 50 THOUSAND DOLLARS WILL BE GIVEN TO 30 PEOPLE
It has been reported that as of May 27, everyone who has received at least one dose of vaccine will participate in the draw.
As of May 27, it was stated that the first two million people who were vaccinated in the state will win 50 (428 TL) gift vouchers, and it was underlined that it is necessary to be over the age of 12 and live in California to participate in the lottery and win the prize.
Abbigail Bugenske, who lives in the suburbs of Cincinnati, received the 'Vax-a-Million' vaccine lottery prize of $ 1 million (approximately 8.4 million lira) in the state of Ohio, USA, among those who had the Covid-19 vaccine.