1,148 child graves found in past month at old church schools in Canada
In a statement by the Indigenous community First Nation, the former St. It has been reported that 182 unregistered graves have been found near the Eugene Mission School.
With 182 graves identified by radar in an area near the school in question and said to be about 1 meter deep, the number of unregistered graves belonging to local children in the country since 29 May has increased to 1148.
Undocumented children's graves in the church school yard in Canada came to the fore for the first time with the remains of 215 children found in the garden of a boarding church school in Kamloops, British Columbia, on May 29.
Deep-penetrating radar scans launched at 139 schools across the country found graves with the remains of 751 unregistered child bodies in the garden of the Marieval Boarding School in Sakatchewan province on June 24.
Canadian Prime Minister Justin Trudeau used the phrase "one of the darkest chapters in Canadian history" for the child graves found in the garden of old boarding church schools, which had a great impact on the public.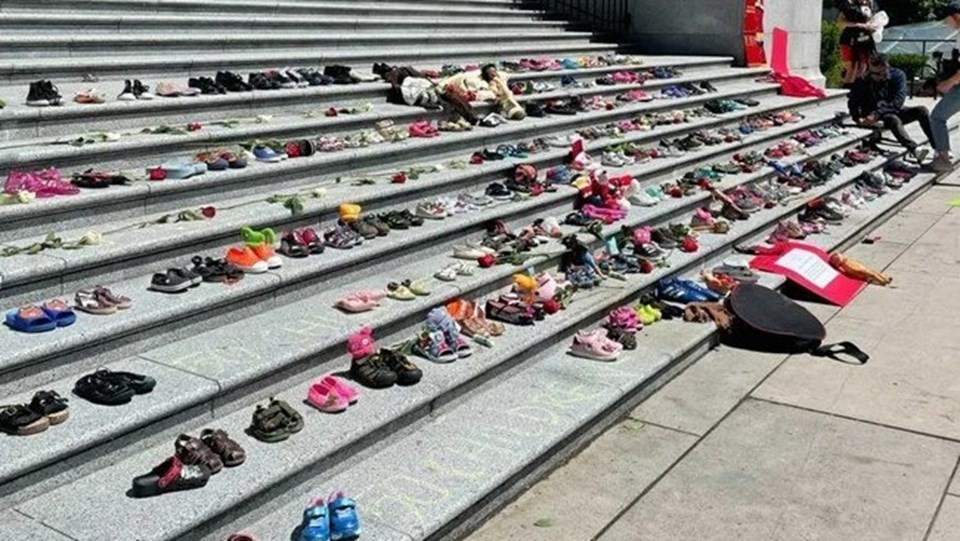 THE EVENT OF BOARDING CHURCH SCHOOLS IN CANADA
The boarding schools, the first of which were opened by the Catholic Church in 1840 on behalf of the Canadian government, and the last one was closed in 1997, went down in history as places where more than 150,000 indigenous children were forcibly taken from their families.
It was claimed that most of the children who were forcibly removed from their families and cultures in order to be integrated into communities dominated by the white majority were subjected to maltreatment, starvation and cold, as well as sexual and physical abuse, and even medical experiments were carried out on some children.
The Truth and Reconciliation Commission was established in Canada in 2008 to uncover all aspects of the tragedy in boarding church schools.
The Commission, which listened to more than 6,000 victims who survived, completed its work in 2015 and published a 4,000-page report, describing the events as "cultural genocide".
In some sources, the number of children who died while staying in church schools was given as 4,200, while the Commission report stated that this number was 5,995 because the deaths were not documented by church administrations.